Bereavement
Coping with grief at Christmas
It's harder to deal with grief when the rest of the world is full of Christmas cheer. The sense of loss can be overwhelming and when everything is so family-focused, the absence of a loved one may be felt even more intensely. Whether it's a parent, partner or another relative or friend, you may well be feeling out of step with the light-heartedness and jolliness of Christmas. For many people, Christmas is the hardest part of grieving and when we miss our loved ones even more than usual. How can you celebrate when you have lost someone special and your world loses its celebratory qualities?
It's not at all unusual for people to feel that they want to 'cancel' Christmas. Christmas can feel like an enormous struggle with a strong sense that things can never be the same again, and facing the first Christmas without that special person can be especially painful.
While some people find comfort in doing the things they always did as a way of remembering their loved one, others find it more helpful to do something completely different. What matters is that, as far as possible, you can do whatever feels right for you.
It's difficult to know how you'll be feeling, so put some safeguards into place... 
Give yourself permission to do less. Don't feel guilty if you are not up to celebrating Christmas Day. How you really feel should be your guide, rather than imposing impossible standards for yourself. Recognise how vulnerable you are and ask for help if you need it.
Give yourself permission to have fun. If you are feeling happy, go with it. It doesn't mean that you are forgetting the person who is not there.
Rather than recreating previous Christmas Days, start a new tradition and celebrate Christmas in a new way. Grief has a way of giving us the permission to examine what parts of Christmas you enjoy and what parts you don't. You have the right to decide what is best for you and the right to change your mind, even a few times.
For some, distraction can help relieve grief. You may want to get away from all that is familiar and work on a voluntary basis. Giving to others at this painful time may help to heal and sustain you. See Community Christmas www.communitychristmas.org.uk or Volunteering at Crisis at Christmas www.crisis.org.uk for more information.
If you do decide to spend Christmas in the company of others and are fearful about the event, it may be a good idea to have a backup plan (see below). Having a backup plan may help you get through the day, without even having to use it. Knowing you have an alternative can sometimes be enough.
Share your backup plan beforehand with someone who you trust, so that you can slip away to spend some time alone without having to explain to everyone why you are leaving without feeling that you may be offending others.
Back-up plan suggestions...
Be gentle with yourself and don't do anything that you don't want to.
Visit a special place you went to together.
Take a walk and get some fresh air.
Listen to music that you like.
Look at a photo album.
Allow time for the feelings. It's OK to cry.
Light a candle for your loved one.
Talk to them or write them a letter. Often people find writing about how they are feeling comforting.
Ways to express the loss with others in the family who are also grieving...
Do something to remember the person you are missing.
Involve children who are missing their loved one and ask them for ideas on how they would like to remember their loved one.
Light a candle for your loved one.
Share a favourite story about your loved one. Talking about your loved one with others really helps heal deep emotional wounds.
Or have everyone tell a funny story about your loved one.
At your place of worship remember them in a prayer.
Play their favourite music
Go to a place they loved or do something you used to do together.
Write them a Christmas Card.
Make a memory box for your loved one and ask other people to contribute to it. Ask people to write about the wonderful times they have shared with them.
Share this article with a friend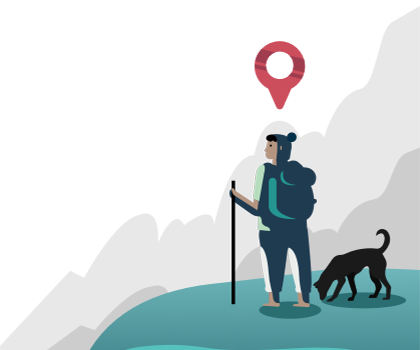 Find a therapist dealing with Bereavement