Bereavement
Coping with bereavement
When a friend or member of the family dies, seeing a bereavement counsellor can often help. While it is not needed in every case, seeing a counsellor is very useful for those who are struggling with the feelings of loss.
Grief and bereavement are very individual processes what works for one person, will be of little use to another. Often there is a feeling for the bereaved that there is lots of support until after the funeral, then a period of understanding, but less support, then the bereaved person may begin to feel that others think that they should have got over it and almost are being judged in their grief. 
Yet it is widely known that grief can cause a variety of unwanted feelings, some of which may not have surfaced until after the funeral when you have some time to yourself to reflect. Counselling can help to help you manage your grief and assist you in expressing your emotions and feelings. It can help you to maintain your everyday life while working through your grief.
Support is the key to coping with grief, close family ties where you can talk about the person who has died and share memories. Bereavement counselling can help but is not substitute for this level of support, for it deals with the family as much as the individual.
Often there are unbidden, unwanted thoughts, perhaps you find yourself angry at the person who has died or you find yourself taking to them or feel their presence. These are all perfectly natural feelings and part of the grieving process.
We can also find ourselves, feeling guilty – we imagine we could have done more, or something was left unsaid and it troubles us. Some types of bereavement bring particularly difficult challenges such as the death of a child, sudden death, murder or suicide. Often these can lead to thoughts of "if only…"
A counsellor can help you to confront these fears, getting to grips with the emotions and the feelings that go hand in hand with the guilt and regret. Ultimately we all go through a grieving process some of us do it quickly and some of us take a little more time. But working through the pain and loss can help us to change to remember and accept the deceased in a way that we can move forward with our lives. As with all journeys it is nice to be accompanied whether by a family member or counsellor.
Some people will find it difficult to sleep after bereavement or find they drink to cope with the pain, the loneliness. Some people might feel they will never stop crying or that they just can't seem to get over the death even after a period of time that it is no better. If some of this sounds familiar, it might be worth talking to a counsellor or your GP to get some help.
You are not alone in struggling with loss and you are not mad for not being able to get over it. Thousands need help each year to come to terms with a death and a counsellor is well placed to offer you a safe space and an environment free of judgement to let you explore and move forward.
Share this article with a friend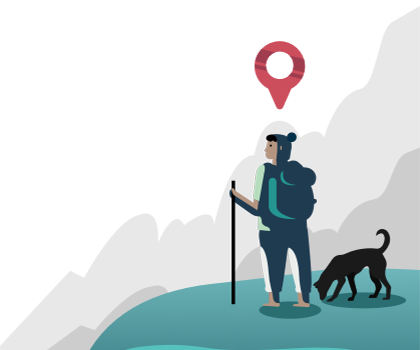 Find a therapist dealing with Bereavement