Anxiety
Connections - depression and remaining connected
As a therapist I often find myself using the word 'connections'. I listen to clients and gradually become aware of ways in which they have become disconnected - from themselves, from friends and family or from work and social settings. New studies are beginning to conclude that the root cause of addictions could be the lack of connection. Our addiction to alcohol, gambling or shopping, for example, can be linked to our need to bond and connect.
Often I recognise that clients feel disconnected from themselves. When asked what they might want from therapy it is normal to hear "I don't know who I am any-more, I just want me back".
Depression, anxiety or trauma can shift our frame of reference. Everything we felt we knew and understood about ourselves suddenly feels lost. We lose confidence, we lose self-esteem and it is in this fearful place that we begin to withdraw.
A common symptom of depression and anxiety is withdrawal. We are fragile and so we retreat into ourselves. To curl up on a warm bed feels comforting and safe. As we withdraw we begin to disconnect and as we disconnect we find ourselves in an isolated an lonely place. Clients can feel disconnected from family and friends. The feeling that no-one understands us, that no-one is listening, the feeling that others are not interested while we are depressed can result in a person feeling disconnected.
Divorce, bereavement, family rifts can all lead to a feeling of 'not belonging'. Life events can sever cords which leads us to struggle with a sense of where we fit and who we are: "I feel like a helium balloon, just floating and no-one is holding my string".

We can lose connection from our social and working environment. Retirement, redundancy or relocation for example, can cause a loss of context. We lose status, routine and the familiar. To the process of re-deciding and re-framing in this new regime can be overwhelming. Even something as simple as leaving a fitness class or by not walking the dog, we begin to lose connections with other people and with the world at large. Just a nod from a passer-by or a smile from a familiar face can help us feel a part of things.
To begin therapy is an important first step towards re-connection. You have reached out to another person - you connect.
You get to know your therapist, you share and you connect. Slowly, carefully and safely, repair begins.

Therapy helps us better understand ourselves. As we begin to understand we can grieve our losses, nourish our positives and personally decide how to re-connect in a healthy risk free way.

Share this article with a friend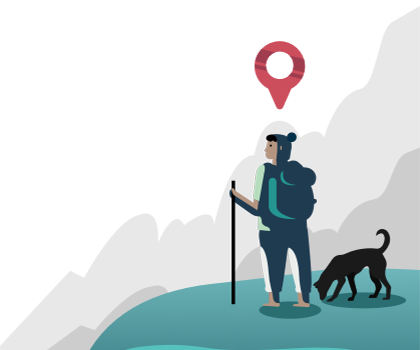 Find a therapist dealing with Anxiety