Anxiety
Comfort zone: In or out?
"As you move outside of your comfort zone, what was once the unknown and frightening becomes your new normal" Robin Sharma.
Very often we hear managers, psychologists or life-coaches talk about the importance of stepping out of our comfort zone. 
But what exactly is a comfort zone?
Let's try to imagine ourselves as surrounded by a big and transparent bubble, that defines a boundary between which experiences, behaviours and people we allow into our daily life and which ones, on the contrary, we decide to leave outside.
Inside the bubble, there is a so called comfort zone, in other words, all the elements that create a psychological state of calm, sense of control, low stress and anxiety and therefore a state of safety and familiarity. Conversely, outside of the bubble exist all the things that represent a potential danger and source of stress.
You can imagine that the bubble's extension and walls' thickness are very personal: For some of us, the bubble will be pretty big and with a subtle wall that will allow the person to easily step out of it, while for others, the bubble can be a tiny one, with very thick walls, difficult to cross. 
The interesting thing is that the inside of the bubble is usually a reflection of our beliefs, in particular what we believe that we are able to handle or to deserve. And this acknowledgement gives us great power to expand our bubble. 
Given that it is natural to create our own comfort zone, habits and routines that make us feel protected, sometimes we may create walls which are too thick for the allowing of receiving new experiences that are fundamental to our personal growth.
A very good, though extreme, example of the risks of staying too much in our comfort zone is what often happens to people suffering from panic and agoraphobia.
Suffering from panic attacks is a very intense experience that brings the person to be so scared of the possibility of having other episodes, that it is likely that they will start to avoid all the situations that have triggered the episodes in the first place.
The person will start to avoid potentially risky environments and will step back in his comfort zone. The bad news is that avoidance has the bad habit of self expanding, making a comfort zone progressively smaller and smaller. Not exposing ourselves will give us the illusionary feeling of safety and it will reinforce the idea that in the end, avoidance works, because we are not experiencing anxiety anymore. And in the blink of an eye, without even realising it, we may become slaves of our little comfort zone, enhancing the problem and not facing our fears without testing ourselves.
Sometimes, lying in our comfort zone can be a good way of charging our batteries and winding down, but it is important every once in a while to put ourselves out there, face what we fear, make mistakes and learn new things.
Only expanding our comfort zone will allow us to eventually see that this is no big deal, as we thought, and in the case it actually is, that we can make it and we can learn from our mistakes and grow.
If you feel that it is particularly difficult for you to step out of your comfort zone, you may want to seek help. Psychotherapy may help you deal with the beliefs that are holding you back and help you improve your condition. 
Share this article with a friend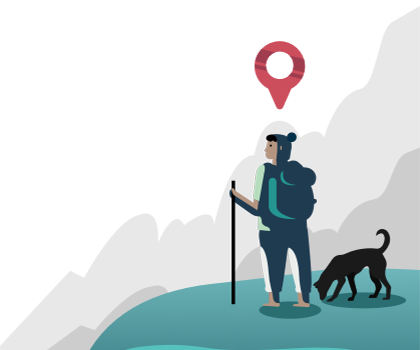 Find a therapist dealing with Anxiety