Relationship problems
Cilla and Cecil help us to feel
Research this week suggests that many people give relationship advice to loved ones on their deathbed. It seems many of us want to take the last chance to say what we have always meant to – but why wait?
It seems we aren't all that great at showing our feelings, and particularly in expressing our needs, love or concern. It's extremely chancy to wait until the last minute to tell someone you love them or to give them advice, but we seem paralysed when it comes to saying what we really feel.
Often, what we really want and need isn't conveyed in rational conversations during moments of calm, but is blurted out during times of high tension. When you try to say what you mean during a row, there is always going to be a tendency to exaggerate, blame and provoke hurt and resentment rather than encourage a fruitful exchange. Bottling up whatever it is you feel or need because you don't know how to say it, feel the other person should be able to mind-read, or because you think you may cause an argument, actually makes it all the more likely that a messy blow up will occur.
When we want something to change, instead of saying so and working out how it can be made to happen, we are more inclined to drop hints. Sometimes we are so sure we know what the answer will be that we don't bother to ask - but we are often completely wrong.
Carrie, for instance, came from a large family which liked a celebration. The trouble was that her elder sister Susan organised all the family events and Carrie and her siblings felt no one else got a look in. Complaining about this to a friend one day, Carrie was amazed when the friend suggested that she should ask Susan if she would like some help to organise the next party.
"No point. She'll just say no," Carrie insisted.
"I bet she won't. She's probably exhausted. Try it," her friend urged.
So Carrie called Susan and offered a hand with their mother's forthcoming birthday bash.
"Oh yes, please," Susan sighed gratefully. It turned out that Susan was also full of resentment because no one ever offered their help, and she was delighted to share the load.
It wouldn't have been much use to wait until her deathbed for Susan to let on that the party planning was becoming a bit much or for Carrie to pitch in, but it seems that neither would have acted to change things without a hefty shove. Partly, this seems to be because many of us feel we have to put up with the way we have been positioned or with the cards life has dealt us. It's true that there are some things that are impossible to change, but there are many more that are really simple to address, if we only dare.
Likewise, many of us suppress feelings of sadness and grief for fear of upsetting others. Often, therefore, families and friends are all putting on a brave face together, for fear of making each other cry, when they could be sharing their grief and probably some happy memories as well.
Sometimes, the feelings we don't dare to show surface in a way we feel is more acceptable, such as when a famous person dies. Just recently, the death of Cilla Black has allowed many people to be publicly upset because the grief they are showing is experienced as being at one remove from their own feelings. They will miss the Cilla they know and love from her music and TV appearances, but the connection they have felt has made it possible to also mourn for lost parts of their own lives.
For instance, it doesn't always feel socially acceptable to show regret or fears about loss and growing older. This connects with Cilla's bubbly personality and rags to riches story. This is very appealing, making it easy to see why Cilla's life has touched so many lives, uniting people in sadness. Such feelings can be very cathartic, and it feels OK to express them at times like this because it becomes clear they are common to so many of us.
In much the same way, many of us have expressed anger and sadness about the death of Cecil the lion in Zimbabwe. Cecil has provided a hook for feelings that are difficult to show and which may go even further than the universal sadness about his passing.  These common emotions are incredibly helpful in uniting us and reassuring us that we are not alone in our feelings. However, it would be even better if we all, as a tribute, made up our minds to bravely discuss one need or tell one person unexpectedly how much we love them.
Don't wait until it's too late.
Share this article with a friend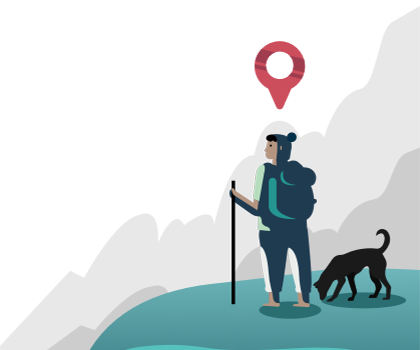 Find a therapist dealing with Relationship problems