Family issues
Christmas is coming
"Sometimes the most important thing in a whole day is the rest we take between two deep breaths." - Etty Hillesum
We've finally hit December and Christmas is coming - exciting isn't it? Or is it? For some. it is not a time of love, happiness and family celebrations. In fact, for some, it is the most difficult time of the year and one that simply can't be avoided. No matter how hard we might try, Christmas is everywhere.
The thing about Christmas is, it can remind us of family members that are no longer with us. There's a range of mixed emotions that envelop us as we remember our loved ones that are no longer with us, remembering Christmases passed and mourning future Christmases without them. Maybe we are reminded of a failed marriage as we negotiate who has the children for that one special day of the year, or is it another Christmas without the children we so desire. The financial pressure of Christmas can bear down on us when we are working to a tight budget and the loneliness can be unbearably painful as we see and hear people talk about their Christmas plans with excitement and joy. Perhaps we dread Christmas because the family dynamic is tricky, having to spend time with family members, we don't ordinarily see from one month to the next, let alone get on with.
For many of us, for whatever reason Christmas can be hard and it can be even harder to look after ourselves when it seems that all around us people are enjoying themselves and are full of the Christmas spirit. BUT, you know what, it's ok to not be ok and that's where a little self-care and compassion comes into it. 
Here are my top ten tips on surviving this festive period:
1. You are allowed to not like Christmas and that is ok.
2. Forget trying to please everyone, this is an impossible task - lower your expectations.
3. Alcohol can affect your mood so enjoy in moderation.
4. Take time out for yourself: Go for a walk and get some fresh air, soak in the bath, listen to some music or read a book.
5. Spend time with people you love and enjoy being in the moment with them.
6. Hold on to your sense of humour, it can often turn a day around.
7. Create your own Christmas traditions, don't feel obliged to carry on traditions just for the sake of it.
8. Take the opportunity to use your financial budget creatively, have fun with it.
9. If you are on your own and know others are too, consider sharing the day together - it could be fun.
10. Keep things in perspective, Christmas Day is just one day of the year.
As for me, I shall be enjoying a quiet Christmas this year with my husband and our two children as I recover from recent surgery, with self-care at the top of my list! Our year has been one full of emotions; as I look back, I feel a swell of pride at all we have achieved and look to the New Year with positivity and enthusiasm. Make sure you prioritise your own well-being this Christmas and don't be afraid to ask for help should you need it.
Share this article with a friend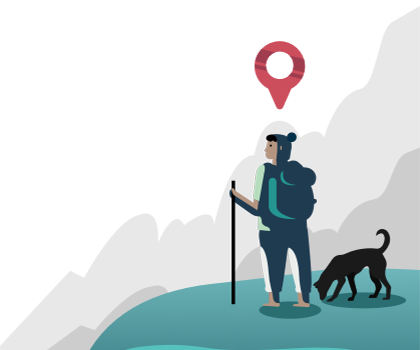 Find a therapist dealing with Family issues