Choosing a therapist
Making the decision to seek therapy can feel very daunting and, for many, it can take a long time and a lot of pain to feel ready to take the plunge. This is just part of why it is important to take your time to choose the right therapist for you, and for you to understand it is always your choice and your right to change your mind.
I have heard from many clients how they had previously seen a therapist and had a negative experience as they were not the right person for them. They may have felt misunderstood, or that the way a therapist worked did not suit them, or they just did not reach the place where they felt they could really open up and talk about the issues most important or painful.
When choosing a therapist, whether it is for the first time or to find someone new, I would advise you to talk to, and even meet with, two or three before making your decision. You could think of it as similar to interviewing them, or gathering information and quotes, as you would with other services in your life. Have an idea of what you might need to know, or what you would like to ask, and don't be afraid to question any information you are given. You are spending time and money on yourself, so you deserve to get the best service you can.
I have also spoken to clients who worried that if they decided to change and work with a different therapist, they would be letting their current therapist down. As professionals we understand that you need to feel secure in the work, and sometimes your needs may change. A therapist should not take this personally and would understand that you are making decision on what is best for you. You are not obliged to carry on with the same therapist and can make a change if this suits you. It is worth a conversation as your therapist may be able to help, either by helping you feel more at ease working with them or by guiding you in choosing someone new.
A question I rarely get asked, and wish more new clients felt like they could ask, is how can they verify a therapist's qualifications and experience. There are some reliable directories, such as Counselling Directory or BACP, who have a verification policy in place. It is also worth looking for a therapist who is a member of a professional body, such as BACP, NCS, UKCP, as they also verify qualifications for all their members and often require that therapists provide evidence of their experience and ethical boundaries.
Trust your instinct to let you know when you have met, or spoken to, a therapist you will feel safe with. Ask your questions, as they are all important and don't be afraid to do what is best for you.
Share this article with a friend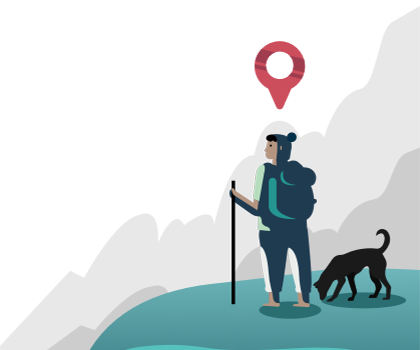 Find the right counsellor or therapist for you