Behavioural therapy
Choosing a counsellor
"When someone really hears you without passing judgement on you, without trying to take responsibility for you, without trying to mould you, it feels dam good!" - Carl Rogers.
Counselling aims to help you deal with and overcome issues that are causing you emotional pain or are making you feel uncomfortable, by providing a safe and regular space for you to talk and explore your difficult feelings. The counsellor and client relationship is unique; during your sessions, you will explore parts of yourself and of your life that place you in a position vulnerability. Therefore, it is important that you feel respected and safe to do this.
Once you have made the decision to see a counsellor you are faced with the daunting decision of choosing the right one for you, where do you start? I hope that the following suggestions will help you in your search.
There are many websites available on the internet that list qualified counsellors and psychotherapists in your local area such as the Counselling Directory, www.counselling-directory.org.uk. The first and easiest task is to narrow your search to your local area or the distance you are able to travel. Next, it is worth considering what day and time would suit you best; many counsellors offer evening and weekend appointments as well as week daytime appointments. Many counsellors also offer Skype or telephone counselling so that is something also worth taking into consideration. Finally, it is worth thinking about the counsellor gender: do you have any preferences, would you find it easier to talk to a man or a woman?
Now you have your search narrowed down and you are faced with a selection of counsellor profile pictures telling you about their practice and their qualifications. Use this time to read up on them - some will have links to their websites, Facebook and Twitter accounts. By reading what they have written about themselves, their practice and what they can offer, you should get a good sense of how you feel about that person. Do you feel interested in what they are saying, inspired perhaps or do you feel uninterested and a lack of connection to the person? This is the time to listen and trust your intuition.
What you will come across in your search is the types of therapy offered, which may seem confusing.  They are: humanistic therapy, which focuses on the here and now and self-development; behavioural therapies such as Cognitive Behavioural Therapy (CBT) which focuses on behaviours, thoughts and patterns; and psychoanalytical and psychodynamic therapies which focus on unconscious thoughts and perceptions. Most counsellors will give a brief description in their adverts and on their websites of what theory they use and how it translates into their practice.  
Once you have a short list of counsellors, the next step is to contact them. This gives you the opportunity to ask any questions you may have, e.g. the therapy they offer, and to talk in brief about your needs. In my experience, counsellors are very happy to do this and will put you at your ease.
Most counsellors will offer an initial appointment at a reduced or no cost; this gives you the opportunity to meet the counsellor, and to talk in more detail about what brings you to counselling and what you hope to achieve. It also gives you the opportunity to meet with the person and to get a feel for them; could you work with this person, do you feel able to open up, do you feel that you can trust them and feel safe with them? These are all very important questions to ask yourself; feeling comfortable can affect how well your counselling progresses. 
A counsellor should hold regular reviews with you to ensure that you are getting what you want from therapy, giving you an opportunity to feed back what you think is going well but also any concerns you may have.
I believe it is important to choose a counsellor who is registered with a professional body such as The British Association of Counselling and Psychotherapy (BACP); they will work to a standard therapeutic and ethical practice. In the unfortunate event that something goes wrong or you have any concerns about your therapy or your therapist such organisations have services that provide information and guidance to support you.
Whilst going for counselling can be a big step into the unknown, it can bring you many benefits; feeling better about yourself, improved connection with your family and friends, reduction in your stress levels, improvement in your physical health, and a better understanding of your own thoughts and feelings - the benefits are endless.
"One of the most valuable things we can do to heal one another is listen to each other's stories" -  Rebecca Falls.
Share this article with a friend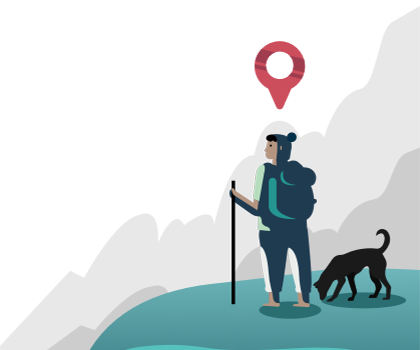 Find a therapist dealing with Behavioural therapy