Can counselling work online?
The digital world, and the internet, in particular, have a significant impact on almost all aspects of our lives. Counselling is an area in which the influence of the internet is growing rapidly but surely counselling is all about opening up to a trained listener, a person who sits back and understands the unspoken, who uses their brain to read between the lines, who can empathise with and control feelings?
A counsellor is likely to have experience of trauma and to help you spot solutions, they help you link your feelings to their history and your intuition to a quite dynamic perspective.  
Can such links really be connected via internet and transferred via laptop screen? 
Can what we expect from the human heart and soul really be applied via technical hardware?
Is online communication not all hard-wired, coded technology known for producing cyber-bullying and addiction and if so can it really provide the cathartic, strategic healing we expect from counselling contact?
Do you struggle to accept counselling can work online?
Online is not a replacement for face-to-face but it is here to stay and provides great alternatives to the traditional service.
I was totally in favour of the traditional face-to-face method believing the whole body had to be visible for body language to be read, like the general public I too downplayed the use of online counselling assuming only face-to-face could be effective.
Now I know otherwise, my counselling experience since COVID-19 has highlighted how well online counselling does work. Research has proven online counselling does help mental, physical, emotional and even spiritual matters:
"Users have reported satisfaction with online counselling and the benefits of increasing access, flexibility on-time and on-demand services," reports D Richards in 'Features & Benefits of Online Counselling' Trinity College 2008.
Do we realise online counselling works as well as when one is physically present? As long as you are working with a registered counsellor you should get the same results as you would when in a face-to-face session.
People living with mental health disorders often don't seek treatment for one reason or another, possibly thinking: 
I don't need help
I don't have the time 
It's difficult to find a person nearby I am able to open up to. 
Ultimately it's your responsibility to find the time, person and the place.
Benefits of online counselling
My aim remains to bring awareness to the cause of one's problems and psychological education to the benefits of potential changes through either means. Through online work, I discovered it's still possible to:
look people in the eye
still focus on heart-felt complaints and dilemmas
observe almost the whole person
While the person involved is able to:
be in one's own environment with a hot drink
take the opportunity to make notes during our session if desired (writing points reinforces and calmy enhances the effects of therapy)
spend less time on travel allowing more time for broadening horizons 
Whilst other benefits include:
sliding scales are available as overhead costs are less
scheduling is more flexible and more convenient
clients do not have to worry about bumping into anyone they know
those with anxiety (especially social anxiety) are better able to reach out
it can be easier to share information when online
recording of the session is possible so you can benefit from later reviews
Online is not a replacement for face-to-face but it is here to stay and provides great alternatives to the traditional service. When safe to do so, face-to-face will be available again. Consider having a trial session online to ask any questions you have before you get started.
Share this article with a friend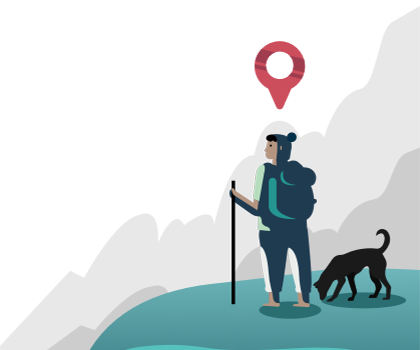 Find the right counsellor or therapist for you