Depression
Can counselling really help depression?
"If I'm honest, I'm not sure sitting in a room telling a stranger things I wouldn't dare share with my family and friends will help. I just don't see how that will make a difference; better to keep the feelings on the inside where I can control them." This is a typical response from someone who has doubts as to whether counselling is effective. Perhaps they have never been to counselling before; perhaps they are afraid of what the process might throw open for them. Yet, there is an underlying question that we perhaps, all ask when going along to our first session: "Can this really help my depression?"
Right at the start it's important to say that counselling is a process, not an instant fix. In many ways our problems, our personalities and our behaviours have formed over a period of time. Expecting change after only an hour of counselling is perhaps asking too much; yet in the 21st century there is almost an expectation of quick results. A better metaphor for counselling might be tending a garden; you clear the weeds, you prepare the soil, you nurture new plants and enjoy the blooms as they form. Of course, some parts and plants die back - yet the garden is in a process of constant renewal and that is the joy of the gardener.
So, let us try to define what counselling is then look at how that might work with depression.
Counselling is a very individual experience, because it focuses very much on the individual; yet there are many common strands. In the first place it is a safe place to offload all of the feelings, however, difficult you may find them. By being confidential and non-judgmental the space is very safe to really get those difficult issues, problems and feelings out. Your counsellor is a neutral and not related to other people in your life so is easier to talk to because you feel you can let your guard down because it won't get back to others in your life.  
This concept of the safe space can be taken a stage further you can explore options without committing to them, until ready, and talk through the pros and cons with the perspective your counsellor can offer you. A big part of the process will be in what you want to happen and how that can be brought about, how you can be in control of your life rather than letting others have all the power.
Counselling offers that space that lets you work on who you really are, what you want and how you might grow as a person to have the life that you want. The aim is very much to help cope with your problem (depression) and be clearer about what it is and how to work with it. In this way you come up with answers that are a strong fit with you as an individual.
If we now consider depression: one definition might be 'a condition of mental disturbance, typically with a lack of energy and difficulty in maintaining concentration or interest in life along with a low mood'. Counselling offers an opportunity to examine what that means for you. When did it start? What would you like to happen if counselling changed you? It helps you to see things differently through a combination of honestly expressing your feelings free of judgement. You are offered that alternative perspective of the therapist who is trying to be with you. It can be hard and uncomfortable in the beginning but it gets easier and better as you discover the difference you can make. Finally, remember it is not going to happen immediately so stick with it - you are worth it.
Share this article with a friend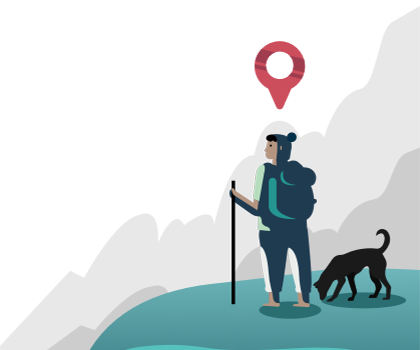 Find a therapist dealing with Depression