Stress
Busy to balanced
So many of us in today's society live a very busy life. Busy seems to be the new word defining our status in society. If we are busy, oh so busy, all the time, we have somehow made it in life.
We are on a busy treadmill, going from one thing to another, no time to stop because we are so busy. Our to-do lists are ever growing, there is so much to do in our lives; work, school, children, homes. So very much to do.
Being busy is quite nice and does give us a purpose but we need to keep an eye on just how busy we are. When does the enjoyment of having a life become stress and anxiety we struggle to manage? When does our to list start feeling like dread in our chest, may be manifesting as actual pain in our chest from the moment we open our eyes in the morning?
Many of my clients have come to a point where their lives are taking over. They are living just to manage their lives and not actually living the lives they want. Maybe it is saying yes to too many other people at the detriment of their own health. Maybe it's not having any balance and not resting or switching off. Maybe they have been so busy with life they suddenly look at themselves and don't recognise themselves or their lives as something they want.
The only antidote to the anxiety and stress of a busy life I know is mindfulness. Not quite sitting zen-like for hours on end but instead being aware and conscious of our lives. You see, we do go from one thing to another almost without thinking. We rush around, always thinking of the next thing, worrying if we have done enough if we are enough.
If you are busy, the wise men say we need to meditate for an hour, and if we are really busy, we need to meditate for two. It feels counter-intuitive to our Western ways of thinking but it is in this extremely simple way of living that our answers lie.

5 ways to refocus when feeling too busy
There are a number of ways we can help ourselves if/when we are starting to feel frazzled by our lives. Here are my five top tips.
1. Stop

Take note of where you are in this exact moment in time, without any judgement around it. You can engage all your senses to take it all in; What can you see? Hear? Smell? Feel? This is a good way to reset your mind, body and soul if you feel anxiety is taking over.
2. Breathe

It sounds so simple but the simple act of breathing can help you get back in control of you. You can focus on your breathing for a couple of breaths or for an hour, whatever you need to get back in touch with yourself. If you are struggling to do this on your own, do a quick online search and find a guided breathing meditation. There are so many out there and the trick is to practice it until you are able to do it on your own.

You have been breathing all your life, you can't get this wrong. This practice can help you check in with yourself to see what is important and therefore what is a priority, it can help check in with your emotions and feelings around something or someone, helping you to know yourself better. In the simple act of breathing, you are connecting with yourself and in turn, connecting with other humans on a species level and connecting with your place in this world.
3. Set boundaries

It is so difficult for us to say 'no' these days. We worry we might offend or upset someone but it is necessary if we give so much of ourselves away that we feel a shell of who we used to be. By setting boundaries, we can learn a new way of being; We are telling others what we find acceptable and not, we are spending our energy wisely and are not running out of energy when it comes to ourselves.

By setting boundaries, we are in control of our time, we are managing our time and therefore, we can choose what we are doing when creating that much needed and very important rest or downtime.
4. Play

As adults in our busy Western society, play is something we think of as an afterthought, if we think of it at all. We think of play as something we did as children but actually, we need to play as adults too. Play helps to give the brain a rest, reduces anxiety, builds self-confidence and self-esteem and can help us to connect with others and certainly with ourselves. It can lift us from within, give us enjoyment in life and improve our wellbeing. Time and space need to be created for play, so have a think about what you enjoy doing, without judgement or justification.
5. Record
In our busy lives, so much happens that we don't even notice or remember. It is in the little things we can see what is important to us, what makes us happy and acts as a reminder for ourselves and others. Journalling is a good way to build a relationship with yourself, so if you enjoy writing, why not treat yourself to a new notebook and pen and simply write to yourself.

Write down all you have achieved in the day, no matter how little. Note down all the things you are grateful for in your life, the things that make you smile, make you happy, that you could not live without.

If writing is not your thing, maybe take photos of what you are grateful for, what catches your eye, what is important to you in your life. Or you can get creative and make some art. You see how play is so important now and can play a vital role in helping you record things?
We can carry on being busy in our lives, running from one thing to another, getting more and more anxious and stressed or we could slow down and remember that we are living our lives, we are in control.

We deserve to live balanced, happy lives and if you are struggling, I hope these few pointers will help you to help yourself if it all still feels like too much, then please do seek support, maybe from a counsellor. Let us redefine what success means and instead of being busy, let us be balanced and happy.
Share this article with a friend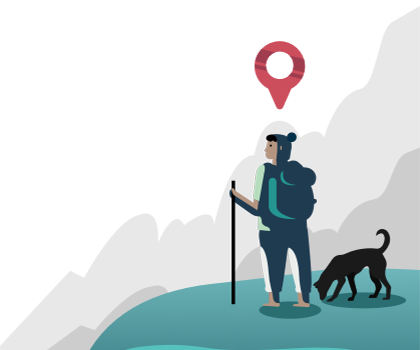 Find a therapist dealing with Stress