Affairs and betrayals
Betrayal - the death of a relationship?
A subject that comes up often when couples go to counselling is that of betrayal. It is not what was done but rather how it was done. The definition most often used in the context of a relationship is: "To be false or disloyal". This undermines the trust and one partner is left wondering if they know the other at all, because all they thought they were has been proved wrong.
Often is it like a bereavement, the betrayed person is likely to be very angry at what has happened, perhaps they will even try to deny it happened. In fact it is often common on suspecting an affair to question yourself and even feel guilty for thinking that of your partner without evidence.  The betrayed partner may try to understand why this has happened to them, what have they done to deserve this? They will try to balance out how or if they can go on with the relationship – do they want to work at it or do they have to walk away. Ultimately there will be a way to cope with the betrayal, yet it can be a difficult road to walk.
Perhaps the key step is to be honest about your feelings, not only the anger but the hurt, the lack of understanding at what has happened. Be honest with yourself and your partner. If an option; how do you feel about the relationship, do you want it to continue, do you want to work to rebuild it? It can be difficult to answer these big questions in the midst of the storm of emotion going on around you.
It is going to be hard to move on with your life no matter which direction you take. If you have decided to work on the relationship, you will have to find a way to let go of the anger and learn to trust again, for without trust the relationship is doomed. If you decide to go your separate ways it is important to reflect on what happened and learn any lessons from the experience. However, don't blame yourself, no one deserves to be betrayed and it's certainly not their fault.
While you work through all of this remember basic self-care, eat regularly and try to do some things which are outside of any conflict so that you are better rested in making big decisions with your life. Often when we are betrayed we begin to believe that we should have known that we should have been able to read the situation. It is a short step to losing our confidence in ourselves in judging others reactions and to become untrusting of all people. Remember that the betrayer spent time deceiving you and hiding their activities, of course it was difficult to see. Continue to trust in your own judgement and feelings for you will know what is right for you.
It can be useful to have a confidante, someone whom you can talk the situation over with. Friends might be able to help but often there are split loyalties so getting someone you are sure of is key. Many people choose to have a counsellor, separate from any help that they may be getting as a couple. This simply helps them work through their own personal problems and feelings toward continuing or not in the relationship. However, it is not a substitute for talking to the other person in the relationship for you have to let them know how you feel and the hurt that their betrayal has caused. You need to build the trust together and again that needs both of you being honest with each other.
Share this article with a friend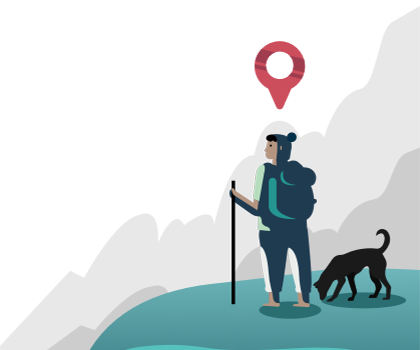 Find a therapist dealing with Affairs and betrayals