Bereavement
Bereavement - coping with the loss
The loss of someone close can be devastating. Even when the death was expected, the impact, the reality can still be huge. One of the key things to realise, is that bereavement affects people in different ways; there is no right or wrong way to grieve. It might be said, that although bereavement is an experience that we all share, we all share it in our own separate ways. We will all sooner or later suffer the death of a loved one, and have to cope with our loss.
When we suffer bereavement, a whole host of feelings and emotions come to the fore. These can be very powerful, even overpowering feelings, which can take a while to sort through and deal with. This is all part of the process of grieving, and should not be hurried.
With bereavement, our feelings are for the people that we have known for a long time, like our family or friends or people we admire; yet time is not the only factor, as is clear from the depth of grief felt by parents who have had miscarriages, stillbirths and lost very young babies. All bereavement needs the same care and consideration, in allowing you to recover from the loss.
Often, the focus is on the funeral service and in it, is an occasion when impact of bereavement starts to sink in. The reality of the occasion, matches the reality of the loss. Indeed, many people feel that it is only after the funeral that they truly start to feel their loss, and the grief it brings.
It is common to see or dream about the deceased person as they go about their lives, and this is all part of the process finding it hard to let go.
There are many common feelings in bereavement. Anger even at the deceased, perhaps they hid their illness, or refused treatment. Perhaps at Doctors or nurses, perhaps just at the universe itself. Sometimes you will feel guilty about feeling angry, or about things which were said or left unsaid.  As you might expect, grief can be overwhelming and you can find yourself upset. Often it is the smallest most unexpected things, that have the biggest impact. Crying when you hear a particular song, feeling sad on birthdays or at holidays because they have changed, and your loved one is no longer there.
You don't have to go through your grief alone; talking through your feelings can help. Even knowing that it is alright to talk about the deceased can make a big difference for smaller children, so it can be important to model that for them. For many, talking to family and friends will be the best and most obvious way to go to get help. Your GP will also be willing to help, especially if you are feeling anxious or depressed at the death, and they are a good source of services that can help you. For those who perhaps do not have friends and family to hand, they may wish to consider bereavement counselling either privately, or through one of the many specialist bereavement counselling services.
Share this article with a friend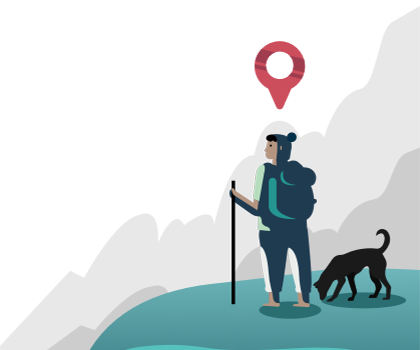 Find a therapist dealing with Bereavement