Person-centred therapy
Beginning counselling with a person-centred counsellor
Walking into a counsellor's room takes courage. If it's your first time you might not know what to expect and that unknown quantity can start the adrenalin pumping. If you have been to counselling before then you know from experience not to expect a cosy chat over a cup of tea. At the very least, whatever your previous experience, you may feel unsettled at times. Perhaps you are feeling this way already and that is what has led you to seek counselling.
There can be some distance between coming to the realisation that you would benefit from counselling and arranging an appointment. There's some truth in the idea that we have to be ready for therapy in order to start the process, but ready for what? An unknown quantity can be intimidating but I think there's more to it than that.
The benefits of person-centred counselling
Person-centred counselling allows a client to work at their own pace and to talk and be heard. Not all clients feel a need to revisit old memories and instead, they want to look at the future and the present, relationships and habits. There's a preconceived notion therapy must involve looking at your childhood, with person-centred therapy that's up to the client, it's not an obligation. Sometimes the past is not even the most useful perspective to begin looking at our present difficulties and person-centred therapists believe that there are as many starting points as there are clients.
We all carry hurt, we all have had loss and felt sadness. When we go into counselling we worry we are going to have to revisit those experiences and relive the pain. As children, we learn if we put our hands in the fire we will get burnt. Going into therapy can feel a bit like that before we start.
I feel a helpful analogy of going up into the loft or down the garden shed and opening long hidden boxes. With person-centred therapy, you are not alone while you do this. Your counsellor is there alongside you. They won't hold any judgement about what you bring out those boxes, nor will they rush you to open them all.
How to decide which counsellor is best for you
If you have made the decision to go a find a counsellor think about how to make that work. This will help with the uncertainty. Look on the Counselling Directory, read a few profiles, maybe ask for recommendations from friends. Read some counsellor profiles and make sure it chimes. Are they based somewhere convenient? Do they have experience working with some of the issues you might have?
Before any first meeting make a call. Speak to them on the phone, ask questions that need asking about costs and logistics and set your mind at ease a little. Talking prior to that first visit can make such a difference and help prepare you for your journey. Counselling doesn't need to be a trial or a test of endurance if you have found someone who can truly work alongside you. That phone call will help you decide. A good therapist will expect you to decide about going ahead after you meet, some suggest seeing a few people before making your choice.

If you're at that point as you're reading this, you're nearly there. Take the next step when you're ready, gather the information you need to make a choice that suits you. Doing so will make stepping into the therapy room that much easier.
Share this article with a friend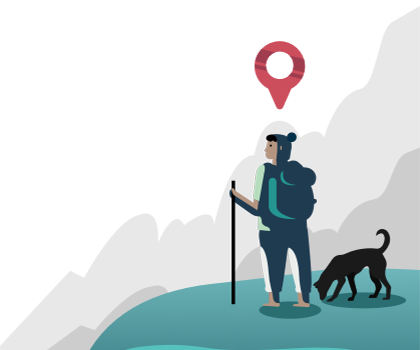 Find a therapist dealing with Person-centred therapy