Avoid the pitfalls when choosing online counselling
Telephone and online therapy have been with us for a number of years. Pressure on the availability of face-to-face counselling has been increasing their use over the past few years as health service waiting times increase and they can provide a valuable route to therapy.
Emergencies (such as the impact of the Coronavirus for example), will increase the use of telephone and online services as clients - and society in general - look to reduce contact with others. Yet, is it possible to get your therapy remotely by using telephone and online therapy?
There are some important factors to consider
There are a number of ways of delivering therapy remotely: email, text, phone, mobile app (Skype etc.), computer app. or even as Freud did by letter. In this article, we shall concern ourselves with phone, mobile and computer apps.
By no means is it a requirement of remote therapies that we use video applications. While many people are now comfortable using video apps such as FaceTime and Skype, many people still prefer the simplicity and the security of the telephone.
Why you might want to go for online therapy
There can be many physical barriers to therapy; perhaps you live in a rural area or your disability makes travel difficult. Many people find that combined with the pressure of busy lives it can be difficult to fit in the time for travel and a therapy appointment.
Online and telephone therapy can be effective for a wide range of mental health problems and while we are becoming increasingly familiar with the idea of visiting the therapist's office it is possible and increasingly common to deliver effective therapy online and by telephone.
Some of the pitfalls
Like any service that you buy online, it is important to check out who you are getting your therapy from. In the UK perhaps surprisingly anyone can call themselves a counsellor, set up a website and wait for people to call. It is important that you take some simple steps to make sure that your therapist is someone who can offer you the safety and security that you need to work through your problems.
What to look out for
Perhaps the most obvious thing to look for is that the therapist is a member of one of the professional organisations for counselling and psychotherapy. While not a recommendation it does ensure that your therapist has agreed to a set of ethics that puts you at the centre of everything they do. The professional organisations will also offer a complaints process should the worst happen. It also gives you an independent check that there are no outstanding complaints and that they are currently registered.
The British Association of Counselling and Psychotherapy (BACP) and the British Association for Behavioural and Cognitive Psychotherapies (BABCP) are two of the main organisations to look for but it is also worthwhile looking at the British Psychological Society (BPS) and Counselling and Psychotherapy in Scotland (COSCA).
Taking the step of using a reputable directory (such as Counselling Directory) ensures that all of the listed counsellors on the site will have been asked for proof of qualification. Again it can offer reassurance when choosing your therapist.
When you have selected your therapist; select another - because it is always worth making sure you have the right person you can work with. It is important to ask your therapist about their experience and training of working online and with telephone counselling. Your counsellor is going to be looking after your personal information. It is important that they can keep that information safe and in accordance with the law. They must have an understanding of the technology that they are using again so that they can look after you during your therapy. Finally, they are going to have to work in a different way from a traditional face-to-face setting and it's important that they have the appropriate knowledge and experience to do so.
Effectiveness
Several published studies show the effectiveness of online therapy as offering excellent outcomes. Like all therapy, when you first meet your therapist they will do an assessment with you to talk about what you hope to get from therapy. Good therapists will be working with you during that time to ensure that they are the right person to help you and that online or telephone counselling is suitable for you.
Final thoughts
There are many reasons you might feel that face-to-face counselling may not be an option that is right for you. Yet, if you follow a few simple steps it is possible to have a good therapy experience online or by telephone. By offering safe and effective routes to therapy it can bring about real change in your life.
Share this article with a friend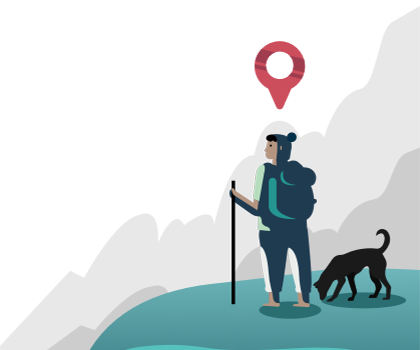 Find the right counsellor or therapist for you