Depression
Are you ready for counselling?
Are you ready to take action?
*Based on Cycle of Change. Prochaska and DiClementi (1982).
Difficulties = Issues, problems, troubles, repeating of negative life results etc.
Action in this sense is related to readiness for counselling. You maybe at one of these stages:
You have no idea you're experiencing any difficulty in life, in fact if it was not for a family member(s), and or friend(s), you would have no idea you have any difficulty, in fact you're not sure they are right anyway, they are probably the ones with the problem.
You're aware that you're experiencing difficulties, but feel there is nothing that can be done, after all there is no magic wand to take them away or a time machine to remove the events that led to these difficulties - this is the way you are and other people just have to deal with it.
You are fully aware you are experiencing difficulties and really want to deal with them successfully (may not get rid of them, but enable you to control and manage them better).
You're ready to deal with the difficulties you're experiencing, but you are not sure how, and feel you need support to do this.
You have examined your difficulties and worked through many issues causing the difficulties; it's now time to learn from them and move forward in life.
Everything was going good but then you start to experience the difficulties again. Take control and return to stage 3.
Where are you on this scale?
Clients tend to come to counselling at any of the above stages. Sometimes people know something is wrong although not sure what it is, they may find it's one specific thing or a set of things which are causing difficulty.
When you're in the 'difficulty stage', you're seeing things through your own eyes, and this is primarily subjective (related to your feeling, emotions, felt sense), imagine you're looking through a dirty window, you're unable to see clearly.  A counsellor can come along look at what you're looking at, see the dirt obscuring your vision and help you to clear the window so you can see clearly. This is only possible through assisting you - you are the expert of yourself.
Counselling is not about giving you the answer or telling you how to do something, it's about working with you in a place of safety and giving you the space you need to explore your difficulties and find resolutions. The important factor in this is working successfully together (having the therapeutic relationship).
*According to the Cycle of change developed by Prochaska and DiClementi (1982), there are six stages:
1. Pre-contemplation - No change recognised or wanted by individual.
2. Contemplation - Problem(s) acknowledged by individual but no plan to deal with them.
3. Preparation - Acknowledgement of problem(s), and wanting to make changes.
4. Action - Work towards making changes.
5. Maintenance - Continuing to work for resolution or successfully dealing with problem(s).
EXIT PROCESS
6. Relapse - Old problems become an issue again.
Returns to pre-contemplation or revisiting any previous stage.
Share this article with a friend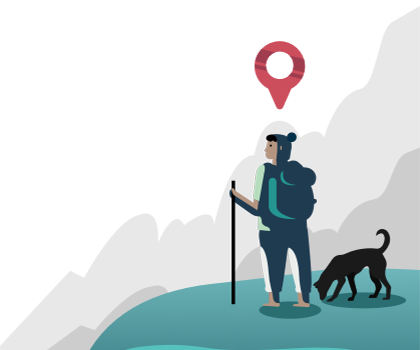 Find a therapist dealing with Depression