Approaching the winter blues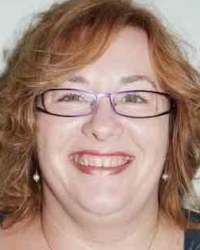 The winter evenings are drawing in and the leaves in their red hues are falling. Perhaps the shorter days, autumnal winds and unpredictable weather are also affecting your mood. You might find it more difficult to get to sleep, or to get out of bed on waking. You might find yourself struggling to focus your attention. You might notice yourself feeling less like spending time with others, or maybe that you know you feel depressed and that you've felt depressed for some time.
Sometimes it can be difficult to make sense of the feelings that we experience, and suffering from low mood or depression can be a very lonely and isolating experience. However, it need not be. Talking therapy such as counselling and psychotherapy can help with issues such as depression, low mood and Seasonal Affective Disorder. The Guardian (2010) reported that over half the Population in the UK has consulted a counsellor or psychotherapist for help with depression or anxiety related issues (BACP 2004). 
Sometimes it can be difficult to understand how talking to someone can help soothe your symptoms or help you make sense of how you feel. Never under estimate how healing it is to be listened to and really heard and understood. It can really help to be able to air some of the thoughts and feelings you have inside you – that perhaps keep you feeling unwell and the way you do. Therapy normally takes place weekly and gives you an opportunity to be supported and heard on a weekly basis and to build a relationship with your therapist and share more about yourself as you feel more comfortable and confident to do so. 
In addition to going to see a therapist there are other things that you can do to help yourself. Eat healthily and well – this will also keep your insulin levels steady and your mood stable. Exercise moderately as this will also help your metabolism and your mood. Learn to ask others for help when you need it. We all need other people in our lives. Remember to take responsibility for getting help when you need it, whether this be in the form of seeking your own counsellor or psychotherapist or going to see your GP for their advice and support.
One of the real benefits of having therapy is that you can learn so much about yourself and learn to become more aware of your own and other people's behaviour and how you relate to them. Very often the changes that need to be made in your life to feel better are within you, and your therapist can help you find the answers. Who knows - if you start to address this now this year, by the time the winter is upon us next year you could be feeling so much better.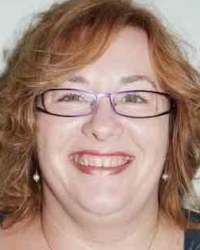 Mandy Atkinson, CTA (P), MBACP (Accred.), MA, Dip. Counselling,RGN, Cert. Ed. is an experienced counsellor and psychotherapist providing therapy from her practice in Hadlow, near Tonbridge in Kent. She provides short and longer term therapy for individuals, couples, families and groups.… Read more
Located in Tonbridge.
Can also offer online appointments.
To book an appointment, please get in contact: