Depression
An insight into depression
Depression is often underestimated, yet it is the fourth most common disorder impacting people. Few individuals still believe depression is not a real illness and is a form of weakness or admission of failure. This is simply not true. Depression is very real and it is more than simply feeling unhappy for a few days. It can affect people of all ages, including children. One in 10 of us will be affected at some point in our lives by the age of 65; of which 2% will be teenagers. Women are 40% more likely than men to experience some form of depression. However, men are far more likely to have extreme feelings leading to suicide.
Winston Churchill, Abraham Lincoln and Mahatma Gandhi, all had periods of depression. It is possible to make a full recovery from depression with the right kind of treatment and support.
There is evidence suggesting that history of depression in families can be a factor in individuals feeling depressed as a learnt way of managing challenging events/experiences. On the other hand, research states loneliness and lack of social support to be major causes of depression. Difficult events such as breakup of marriage/relationship or financial strain can also precipitate anxiety, stress and low mood which may lead to depression. Other contributory factors are alcohol/drug abuse causing mood swings leading to depression. Being far from home is another major cause of depression, experienced by students studying away from home.    
When an individual is experiencing severe low mood or depression, they will often have no motivation to engage in any of the activities they used to enjoy and they may have extreme mood swings not previously associated with them. People often report experiencing chronic pain and acknowledge having negative thoughts, hopelessness, even considering suicide. You may also notice a general slowing down of the individual who may be constantly tired from broken/disturbed sleep.      
People are often embarrassed to access help or afraid of being judged which can further impact on feelings of worthlessness. Despite all the work being done to create awareness of mental health issues, there still seems to be stigma and shame attached to admitting suffering any kind of mental disorder. We go to a dentist or chiropractor without hesitation. Why not a counsellor?     
Detailed assessment and questionnaires are usually used to make a diagnosis for low mood or depression. A GP may prescribe anti-depressants and/or refer for psychological therapies recommended by National Institute for Health and Care Excellence (NICE). For example: 
cognitive behavioural therapy (CBT)
interpersonal therapy (IPT)
counselling.
There is evidence that talking therapies and lifestyle changes can be as effective as medication. However, in my experience, counselling with changes in lifestyle is extremely effective, especially in case of past events/experiences that may need closure.    
Making time to relax and indulging in hobbies that are fun and productive are recommended whilst exercise is widely endorsed for releasing mood promoting the chemical serotonin. Healthy eating also enhances mood whilst practising mindfulness can help one to feel grounded and in the present. Self-help groups are useful as they provide support by meeting people in the same plight. Most importantly, remain hopeful!    
Share this article with a friend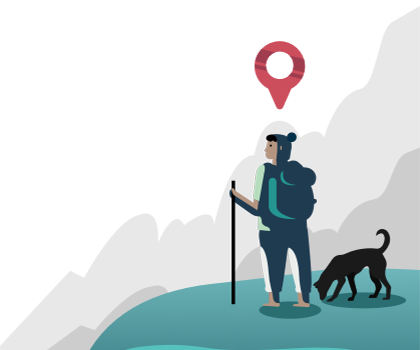 Find a therapist dealing with Depression