Am I a therapist or an emotional personal trainer?
If you've never thought of having therapy before, there might be a lot you'd like to know before taking the plunge and contacting a counsellor. How do you know that therapy works? How can this qualified professional make a difference to the way I'm feeling now? What will it cost? These are all valid questions.
A lot of people coming forward for counselling right now are people like you - someone who is unsure of how they're feeling but aware something isn't right. You may have heard a lot of talk about mental health issues - from Joanna Lumley's recent comments to Prince Harry's involvement in wellness as a way of being. But what are mental health issues and how do you know if counselling can work to help?
I like to tell clients to think about therapy as if they were about to run a marathon without having any idea about how sporty or fit they are, or even if it's a good idea to start with. Imagine that you know that running a marathon might be difficult but, with the right support and training, you will be able to cover 26-plus miles. And the reason that you have for running the race is that at the other end you will feel good about yourself and understand your body and how far it can go under difficult conditions.
Good emotional health is like that, too. If we are pushed too hard without the right rest and support then we are likely to fall down at some point. But with counselling, we can learn how to understand ourselves better - how we personally react to stress or difficult people in our lives. And how we can learn new and healthier ways of dealing with problems so that they don't overwhelm us.
Many of us didn't have the fortune to be taught these skills when we were growing up. That's not to blame our parents - life is much more complicated today and there's a limit to what their experience can usefully teach us now. Sometimes we are living according to 'old scripts' - experiences and values that may no longer be useful to how we need to be today in order to function healthily. Therapy can help you write a new and more progressive script for yourself with you as its author.
Therapy does take time, though, and it takes commitment. That's why I ask clients to consider a minimum of 12 weekly sessions - it takes that length of time for us to build a mutual relationship and feel comfortable with one another. Just as a personal trainer wouldn't expect you to put on your trainers and start running 26 miles, neither will a good therapist expect you to be 'fixed' after a couple of sessions.
Good therapy will help you stretch your emotional muscles according to your own level of tolerance.
Some people will naturally have a bit more confidence to talk, others may need a lot of gentle encouragement. Both are fine. We are all individuals with different needs and preferences after all. 
And, with gradual practice, taking each week's therapy session as an opportunity for learning about yourself with someone dedicated to your well-being, you will hopefully be able to grow in your own way. Creating a therapeutic alliance with a client is an exciting and privileged thing for a counsellor to do. Watching someone grow in confidence and tackle difficult issues or relationships with courage is a wonderful thing.
And, just like the personal trainer who sees their client cross the finish line (perhaps after a few stops and starts and some blisters but with a great deal of satisfaction and pride in knowing the effort it took to get there), your therapist will be there for as long as you need them to be. But the achievement and the medal will be yours.
Share this article with a friend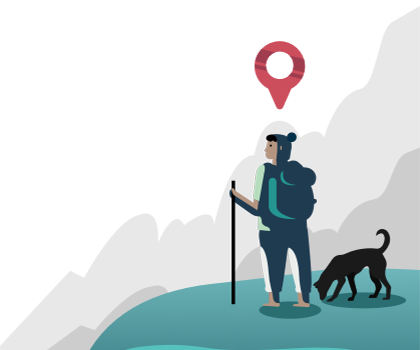 Find the right counsellor or therapist for you