Bereavement
Alone at Christmas - Do you need to be lonely?
Being alone at Christmas can be a difficult experience. Yet many people will be alone this Christmas; indeed, if you don't have a family to visit or to visit you, you may see no-one for 4 or 5 days. Of course, there are many reasons for being or feeling alone perhaps it is a difficult time of the year, remembering loved ones that are no longer here. Perhaps friends and family are too far away to meet up and there are many elderly who simply can't get out on their own.


But it is possible to have a good Christmas on your own and enjoy the time.
If you're mourning the loss of a friend or family member, perhaps you could include some act of remembrance of them in the season. Many hospices and funeral directors will send out a decoration to hang on your tree to put them at the centre of the festivities. Perhaps you would prefer to make your own physical symbol or start a new tradition to remember them.
The process is not about having a good time and ignoring them, it's about accepting and managing the change, but not forgetting the spirit that they brought to your life.
Many people who are on their own will receive invitations, yet will feel that they have to refuse because they will be interfering in someone else's Christmas. However, if you do say "Yes", you have the opportunity to enhance their Christmas and your own and they invited you out of kindness, not of duty. Remember that you need only go for a short time, and you can always book a taxi to take you home if you are worried that leaving early would be difficult.
There may be opportunities either to work or volunteer at Christmas and this has many benefits to both you and the volunteer organisation: you're doing something useful with your time and are making a difference for other people. At the same time, you are getting out and making a difference to your own Christmas. Studies have repeatedly shown that doing things for others makes us feel better about ourselves.
Perhaps, of course, you want solitude at Christmas and accepting this about yourself can be a hard thing to do with the world making merry around you. Plan your day; perhaps it's a day out walking, or just doing the things that are important to you. It's always important to look after ourselves and practise self-care, ensuring we reflect and are grateful for the things that we do have rather than focusing on what we don't have.
It may be that you feel lonely throughout the year and that Christmas only heightens those feelings. If this is the case then talking to someone like your GP, a counsellor, a friend or family can help you to make happy changes in your life.
So, by taking control of your day, even if you are to be alone at Christmas, you need not be lonely.
Share this article with a friend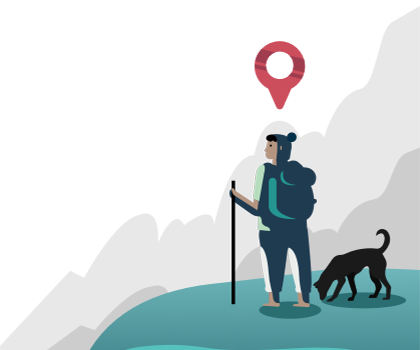 Find a therapist dealing with Bereavement