Addiction
Addiction: how it damages relationships
The trouble with any addictive behaviour is that it damages our relationships. It takes priority above all else. When we are in the grips of this overwhelming desire to have and behave the way we do, we protect it at all costs. We may find ourselves withdrawing from the world. We may hide our addiction. It can keep us isolated.  

When it comes to relationships with others - the very heart of our existence - we find our addiction keeps letting us down. We keep letting others down. As a result we frequently find ourselves disconnected.

Our identity is tied up with knowing who we are. Yet addictive thinking can erode our own sense of identity:
We seem to no longer recognise ourselves.
We no longer care.
We no longer feel good about ourselves.
We don't like anyone.
We don't want to be with anyone.

I take the view that addiction often provides a substitute for feelings. It numbs us so for a while the pain of everyday life goes away. We often have a mental narrative going on which talks about getting into new, healthy habits. Yet the only thing that seems to matter is the addiction.

In therapy many people are looking to rebuild their identity. They are seeking to find a new path.

If we have sufficient resources - money, good health, a good job, and support - then we have a good chance of recreating our old identity.  

Sometimes we can find our identity by seizing an opportunity to 'make good' - being a good parent, good friend, a good colleague.

Other times we need to create a new identity as part of our new path. Quite literally, we have to start again. Therapy can help make this transition. 

Life is full of new starts. It's getting through the confusion which can be the hardest part.
Share this article with a friend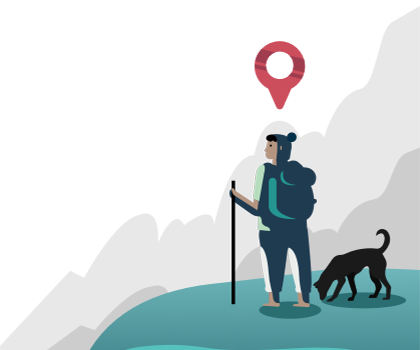 Find a therapist dealing with Addiction