Career counselling
Adapting to the challenges of midlife
With the arrival of middle adulthood, we realise that half or more of our lifespan is over. What are the challenges but also the chances of midlife? What are common life transitions we have to face?
What is middle adulthood?
Middle adulthood, which begins around age 40 and ends at about 65, is an often dynamic phase in life which is marked by narrowing life options as children leave home and career paths become more determined. Increasing awareness of limited time ahead prompts adults to re-evaluate the meaning of their lives, strengthen their identities, and reach out to future generations.
What challenges might be faced in midlife? 
Most middle-aged people make adjustments in their goals and lives. But this can be also a time of inner turbulence, often in an effort to make up for lost time. Family and work transitions contribute greatly to emotional and social development. We will encounter not just declines but also sustained performance and compensating gains.
Some individuals seem physically and mentally young beyond age 60 with a sense of serenity and stability. Others feel already old at age 40. As life expectancy and health have increased over the years, we become more aware of our own ageing and mortality. Even the most active adults notice an older body when looking in the mirror or at family photos.
What are common physical changes as we age?
The physical changes in middle adulthood are a continuation of the gradual changes underway in early adulthood. Often, we also experience challenging health episodes. Although certain aspects of ageing cannot be controlled, we can do something to improve stamina and good health.
While we have to overcome initial barriers and ongoing obstacles such as a lack of time and energy, work conflicts, and health factors, maintaining regular activities helps to gain self-efficacy, which further promotes physical activity (McAuley & Elavsky, 2008).
The midlife transition in which fertility declines concludes with menopause. It is often accompanied by emotional and physical symptoms, including mood fluctuations and hot flashes, which can also make menopause a difficult time. Some women, however, report improved quality of life and freedom from birth control (Mishra & Kuh, 2006, Pitkin, 2010).
Development in the context of the lifespan perspective can be seen as the combined result of biological, psychological, and social factors and an expression of growth and decline and influenced by life conditions.
In what ways does our cognitive development change during midlife?
Although declines occur in some areas, most people display cognitive competence, especially in familiar contexts, and some attain outstanding accomplishments.
Many studies show that crystallised intelligence, the skills that depend on accumulated knowledge and experience, and good judgment, increases steadily through middle adulthood. Having gained extensive experience can help to intuitively feel when an approach to a problem will work. In contrast, fluid intelligence, which often relates to basic information-processing skills, begins to decline in our twenties (Park et al., 2002).
What often helps to compensate for age-related declines is slowing the pace at which information is presented (Hay & Jacoby, 1999). With less stress and more time, we are able to function usually as well as in our younger years.
---
Stress management
As adults encounter problems at home and at work, daily hassles can add up and increase our overall stress load. Furthermore, communities provide less support, leaving us to 'fend for ourselves' at times.
Some midlife adults experience the burden of caring for ageing parents while juggling their own family life. Although most adult children help willingly, caring for a chronically ill or disabled parent is highly stressful.
Stress management is important and it can limit the rise in illness, especially in midlife. Even when stressors cannot be eliminated, we can change how we handle and view them.
What effective strategies for coping with stress are there?
Problem-centred coping, in which we view the situation as changeable, identify the difficulty and decide what to do about it.
Emotion-centred coping, which is aimed at controlling distress when little can be done about a situation. Both coping strategies can facilitate each other. In contrast, ineffective coping is often self-blaming or impulsive.
Community programmes addressing typical concerns around this phase, such as those of adult learners and caregivers of elderly parents, can reduce stress.
As we move from early to middle adulthood, we often tend to cope with stress more effectively. People may become more realistic about their ability to change situations and more skilled at anticipating stressful events and at preparing to manage them (Aldwin, Yancura, & Boeninger, 2010). 
When people reflect on stressful experiences, they often report personal benefits as they look back with amazement at what they were able to accomplish under trying conditions. A serious illness and brush with death commonly brings changes in values and perspectives, such as clearer life priorities, a greater sense of personal strength, and closer ties to others. 
Interpreting trauma as growth-promoting is related to more effective coping with current stressors and with increased physical and mental health years later (Aldwin & Yancura, 2011; Carver, 2011). In this way, managing intense stress can serve as a context for positive development.
---
Career development 
In midlife, expertise reaches its height combined with a growing awareness of a finite lifespan, one in which time has become more precious.
A new career is common as we seek to increase our personal meaning and self-direction of our work lives. Burnout can be prevented by ensuring reasonable workloads and limiting hours of stressful work and social support.
Nowadays, adult learners are returning to college in record numbers. Often motivated by life transitions, returning students must cope with a lack of recent practice, stereotypes, and demands of multiple roles. Social support from family and friends and institutional services can help to succeed. Further education results in enhanced competencies, new relationships, intergenerational contact, and reshaped life paths.
---
Emotional development 
Midlife is a time of increased generativity. Some people describe a deep sense of satisfaction derived from generative activities.
Erikson's theory describes the psychological conflict of midlife called generativity versus stagnation. Generativity involves reaching out to others in ways that guide and give the next generation.
Generativity expands and adults focus more on extending commitments beyond oneself (identity) and one's life partner (intimacy) to a larger group – family, community, or society. The generative adult combines the need for self-expression with the need for community. The resulting strength is the capacity to care for others in a broader way than previously. 
Although parenting is often cited as a means of realising generativity, we can be generative in other family relationships, as mentors in the workplace, by volunteering, and through forms of productivity and creativity.
The negative outcome of this stage is stagnation: Once people attain certain life goals, such as marriage, children, and career success, there is a risk of experiencing a sense of stagnation.
---
Midlife relationships 
Although not all couples are financially comfortable, middle-aged households are often more well-off compared with other age groups. This is also a time to solidify or change our personal relationships. 
What are common reasons why marriages ended?
Women frequently mention communication problems, inequality in the relationship, adultery, gradual distancing, substance abuse, physical and verbal abuse, or their own desire for autonomy. Men can also bring up poor communication and sometimes admit that their 'workaholic' lifestyle or emotional inattentiveness played a major role in their marital failure. Women are more likely than men to initiate divorce, and those who do fare somewhat better in psychological well-being. Men who initiate a split often already have another romantic involvement to turn to (Sakraida, 2005).
Both men and women re-evaluate what they consider important in a healthy relationship, placing greater weight on equal friendship and less on passionate love than they had the first time. As in earlier periods, divorce represents both a time of trauma and a time of growth (Baum, Rahav, & Sharon, 2005).
Parents of adult children expect a mature relationship, marked by tranquillity and contentment. Yet many factors – on both the child's and the parent's side – affect whether that goal is achieved.
While sibling support often declines from early to middle adulthood, many middle-aged siblings tend to feel closer, often in response to major life events. Friendships become fewer, more selective, and more deeply valued. Viewing a spouse as a best friend can contribute greatly to marital happiness.
---
As we approach middle age, we are often more accepting of the fact that not all problems can be solved in our lifetime. With less time ahead to make life changes, people's interpretation of regrets plays a major role in their wellbeing, which might be something to explore in counselling.
Sometimes we can acknowledge a past characterised by some losses, feel stronger because of them and invest in current, personally rewarding goals.
---
References
Elavsky, S., & McAuley, E. (2007). Physical activity and mental health outcomes during menopause: A randomized controlled trial. Annals of Behavioral Medicine, 33, 132-142.
Mishra, G., & Kuh, D. (2006). Perceived change in quality of life during the menopause. Social Science and Medicine, 62, 93-102.
Pitkin, J. (2010). Cultural issues and the menopause. Menopause International, 16, 156-161.
Park, D. C. (2002). Judging meaning improves function in the aging brain. Trends in Cognitive Sciences, 6, 227-229.
Hay, J. F., & Jacoby, L. L. (1999). Separating habit and recollection in young and older adults: Effects of elaborative processing and distinctiveness. Psychology and Aging, 14, 122-134.
Aldwin, C. M., Yancura, L. A., & Boeninger, D. K. (2010). Coping across the life span. In M. E. Lamb, A. M. Freund, & R. M. Lerner (Eds.), Handbook
Carver, C. S. (2011). Coping. In R. J. Contrada & A. Baum (Eds.), Handbook of stress science: Biology, psychology, and health (pp. 221-245). New York: Springer.
Sakraida, T. J. (2005). Divorce transition differences of midlife women. Issues in Mental Health Nursing, 26, 225-249.
Baum, N., Rahav, G., & Sharon, D. (2005). Changes in the self-concepts of divorced women. Journal of Divorce and Remarriage, 43, 47-67.
Share this article with a friend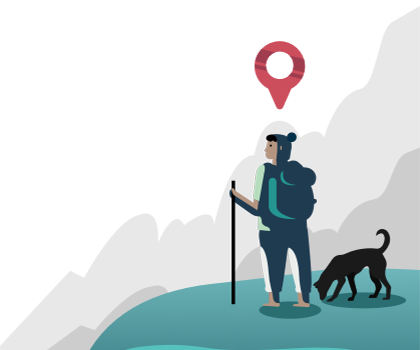 Find a therapist dealing with Career counselling