Access and communication in therapy
I've just finished a brief phone call from a client. It's the weekend, Saturday morning. The caller apologises for calling at the weekend and I do understand. That initial call matters and determination on urgency and nature of the call can take place in a matter of seconds.
In some instances, the phone call can take a different route, with the client wishing to offload then and there, for example, the client continues communication with a clinician (therapist, counsellor, psychotherapist etc.) and insists that "I just want to tell you something". This is well-intentioned but problematic, the client is not communicating within a framework or agreement. 
A clinician can stop such communication only when they are assured of the nature of the call and an assessment of enquiry is fully determined and assessed. It is very clear that a caller asking for help has already undergone a lot of difficulties and at the moment of the call, such potential anxiety is present, but what stands above that is safety and working within a framework of understanding – that is the moment when rapport and alliance are formed – between a client and his/hers clinician.
This article aims to help clients understand that before they make that call and want to say something fast, your communication needs to start with asking about an agreement.
What do access and communication mean in therapy?
Access and communication mean that a clinician can never be accessed at a personal level because access from a clinician's point of view stands with the advertising of their services. Access also means that a client gives free access to a clinician and if communication is not immediately agreed upon and followed with a contract, a prospective caller becomes a client that has no rights to a confidentiality framework, not to mention insurance or liabilities.
A contract with a client is signed upon the moment of the call, but if a client is not awaiting agreement to be communicated by the clinician the client is entering an agreement that is not fully developed.
So even if access was granted, communication is one-sided - without the client being informed on and acknowledging the framework of therapeutic work, or at a minimum:
Safe access - safe means that it has to be from a trusted source of reference. That is why in psychological and psychotherapeutic professions all professionals would require recognised ways of practice and training, plus listed within a register or directory that verifies their credentials before advertising their services.
Confidential communication - confidential means that absolutely all discussed - except in cases of risk and harm and even in such cases consent is required for disclosure - remains within the therapeutic encounter between the clinician and their client. That is why it is advisable for a potential client to await such communication, verbal or in writing from their clinician before further communication takes place.
If confidentiality and framework are not communicated by the clinician, the client's communication is outside the framework whereas the therapist is inside the framework. Such a dynamic is not safe and it is not contained. 
The client may think that quick unloading is efficient as it stands, but what a client must understand is that confidentiality principles - one of the most important aspects of any therapeutic contract - had not been communicated by the clinician and all such unloading is outside the framework and such work is not contained by the clinician.
In clinical terms such encounters are risky.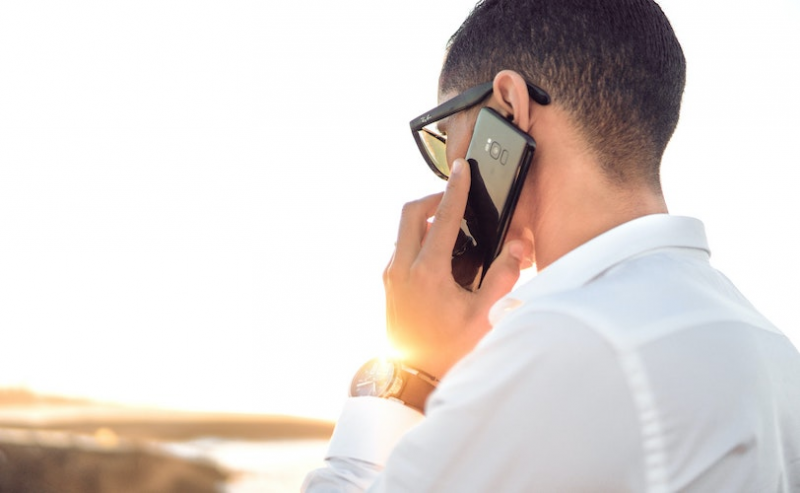 If a clinician is paid and all contractual forms are acknowledged and verbally agreed, then the clinician is bound by confidentiality and all client's material needs consent - which is given by signed contracts or verbally.  
The reason I am communicating this to an audience of clients/patients is that under current circumstances on remote working, provision of services without a face-to-face encounter is essential to understand that there is no time that can be interpreted by your clinician as "outside the framework". 
A call symbolises consent and voluntary action on part of a client and as such, it needs to be clear that an agreement is in place when they are continuing past "Hello!". If a client decides not to take on services provided, it is advisable that they inform their contracted clinician because, in such instances, the clinician is bound to ethically acknowledge the time of contact and offer for services being discontinued. 
This article is to help clients before they make that call and want to say something fast: psychotherapeutic framework means safe access and confidential communication all stated in an agreement between yourself and your clinician - so please do ask about that before anything else.
Hope it helps!
Share this article with a friend