Ac-Cent-Tchu-Ate the Positive?
You know the song?  "You gotta ac-cent-tchu-ate the positive; Eliminate the negative; Latch on to the affirmative or pandemonium is liable to walk upon the scene."  It's a wonderful, uplifting track most recently recorded by Rumer and Jools Holland.  But is it wise advice?  Naturally, we prefer to feel good rather than bad but if there is something "negative" around for us, should we really "eliminate" it?  And is that possible anyway? 
Ignoring a difficult feeling or issue doesn't make it go away.  We might gain temporary relief distracting ourselves with work or relationships or even alcohol, drugs and self-harm but to free ourselves fully, the difficult stuff must be faced.  And of course we fear the "pandemonium" if we stop to explore the problem properly.  A therapist will understand this fear but will also be committed to helping you face what you need to face in order to live more contentedly.  It's not easy work.  But the progress you can make and the self-knowledge you acquire on the way are surely worth the discomfort.  And it's often surprisingly liberating to really look at the "negative" with someone else who supports you without judgement.  Of course, there will always be more difficulties to be overcome – that's life, after all – but the experience of daring to examine the tough stuff and surviving gives you tools to deal with it more effectively.
Share this article with a friend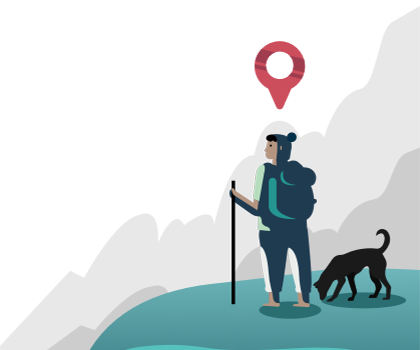 Find the right counsellor or therapist for you