Abuse
Abuse isn't love
Domestic violence (DV) is power that is misused by an adult in a relationship to control another; leading to fear through physical violence and other forms of abuse such as emotional, psychological, social, financial, or sexual assault.
Although the majority of DV and abuse is perpetrated by men on women and girls, men can also experience DV and abuse. Government statistics state that 7% of women and 5% of men were estimated to have experienced domestic abuse in 2012 with 93 females killed by male partners, compared with 21 men killed by female partners (Smith et al., 2012).
Women often refrain from speaking about their abuse because of fear that their partner will further harm them in reprisal for revealing family secrets, or they may be ashamed of their situation. It is a cycle of abuse which should not be acceptable! It is important to remember, violence against another, is a violation of basic human right.
DV is a major contributor of ill health. It has serious consequences on women's mental and physical health, including their reproductive and sexual health. These include injuries, gynaecological problems, temporary or permanent disabilities, depression and suicide, amongst others.
The issue of DV needs to be openly discussed and brought into the open where it can be examined as any other preventable health problem by finding effective ways to curb violence. These preventative measures need to be multi-sectoral, which would address the immediate practical needs of women by providing long-term follow up, focusing on changing cultural norms, attitudes and legal provisions that promote the acceptance of and even encourage violence against women, undermining women's enjoyment of their full human rights and freedom.
Abused women often experience conflicting emotions such as fear, anger, shame, resentment, sadness and powerlessness impacting on one's mental well-being. Increased anxiety, post-traumatic stress disorder, depression and dissociation are symptoms commonly observed among survivors of DV.
While not all abusers act in the same way, it is sometimes possible to predict the likelihood of the person you are currently involved with being abusive, since many display some common tendencies such as excessive jealousy, controlling behaviour (often disguised or excused as concern), pressuring their boy/girlfriend to commit to them early on. They may have unrealistic expectations from either their partner or the relationship itself, may try to isolate their partner from family, friends or other social interactions, and are often hyper-sensitive, getting easily hurt or offended. Very rarely will an abusive person accept responsibility for any negative situation or problem, but will shift the responsibility onto others.  
Relaxation techniques such as yoga, mindfulness or other relaxation techniques can help calm you as well as using relaxing oils around the house or in the bath. Reaching out for support to friends, family, and community groups can be extremely beneficial as well as getting professional, unbiased and non-judgemental support from a counsellor or psychotherapist who can help you to deal with your emotions, build self-esteem, and develop coping skills. Ask your doctor or search online. Sometimes, violence that happened long ago still can affect you.
Do not suffer in silence!
References:
http://www.hiddenhurt.co.uk/domestic_violence.html
http://womenshealth.gov/violence-against-women/mental-health-effects-of-violence/
http://www.refuge.org.uk/get-help-now/what-is-domestic-violence/effects-of-domestic-violence-on-women/
Share this article with a friend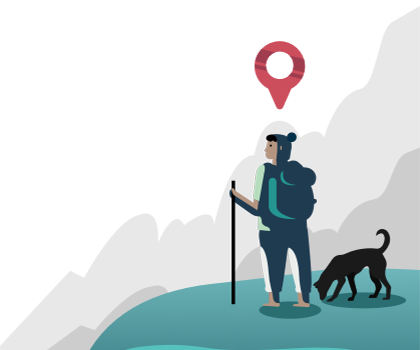 Find a therapist dealing with Abuse