A World of Difference
An examination of the differences between private and NHS counselling practice.
I recently had the opportunity of experiencing at first hand the huge chasm that exists between private counselling practice and counselling as it is delivered by the NHS.
On the Monday, I attended a meeting at a private drug and alcohol rehabilitation centre in the south of England at the request of their service manager.  The objective of the meeting was to determine whether my skills as a counsellor could be used for the benefit of a group of recovering substance abusers in a residential unit that would accommodate them for a period of three months.
The unit is set in 7 acres of grounds and is currently undergoing a substantial refurbishment of the sleeping accommodation and group activity rooms.  The unit also benefits from extensive grounds, some of which has been turned over to horticulture while other parts serve as recreational space.  The atmosphere was one of tranquility and order although I was under no illusion that, because of the problems being experienced by the residents, there would inevitably be periods when this aura of calm could be disturbed; sometimes to a huge extent.  Having worked in other rehabilitation units since 1980, I know full well how fragile this environment can be.
Nevertheless, the first thing the service manager did was to take me on a tour of the grounds, showing me all the various facilities there were to aid the residents recovery.  He asked me about my experience; I asked him about the unit.  He asked me about my specialist interests [which just happen to be helping those recovering from substance abuse] and I asked him what his biggest problems were in running the unit; there was a free and open exchange of questions and answers that resulted in an invitation for me to provide counselling at the unit as soon as they could arrange a CRB check.
Before I relate my experience with the NHS, can anyone – anyone at all – explain why, when I am already in possession of 6 –SIX – CRB checks for various posts that I hold, do I need to have a new one for every new post I take up?  Why can't we have CRB Passports?  Why isn't the ISA ahead of the curve on this?
Back to the NHS.  Two days later, I attended an interview for a counselling post with an NHS facility in north Hampshire. The appointment was for 3:00pm and I was advised that the interview would be with a panel of three people, one of which I should report to on arrival at the facility.  I duly arrived at the facility 15 minutes before the allocated time whereupon I was handed a Diversity Form by the receptionist and asked to wait in the kitchen where I could avail myself of a cup of tea.  No one offered to show me around the facility or to provide any information about the work being carried out in the unit.
This unit was, in fact, a drop-in centre located a short distance from the town centre and situated in a predominantly residential area.  Of modern design it had, in true NHS fashion, quickly become a repository for various posters, sheets of rules stuck on walls with sellotape.  Eventually, one of the interview panel came to invite me into the interview room and introduced me to the other two members of the panel.  Having got the introductions over, it was explained to me that each member of the panel would ask me various questions in turn and that, at the end of their questions I would be given the opportunity of asking them questions.  So far, so normal.  First question – "Are you well enough to do this interview?"  At first I thought I must have misheard the question and then I felt the immediate need to find a mirror to see whether I had suddenly turned a shade of deathly gray.  Somewhat taken aback at this line of questioning, I assured them that I was fine and quite well thank you very much.
There followed a series of questions that I can only describe as Kafkaesque.  Suffice to say that as one panel member finished their questions and the next one took over, I felt a physical cloud of despondency begin to fall.  The manner in which the questions asked were phrased bore little or no resemblance to the English language and it became quickly apparent that the NHS speaks a totally different language to the rest of the country.  In each case, I found it necessary to admit to the panel members that I did not understand the question; I really had no idea what it was that they were trying to draw out from me to help them decide whether I was right for this job.  I asked the question: "Could you perhaps put that question into context or put it another way?"  Clearly, they could not.  Each question that they asked was read from a prepared list of questions to which there obviously no alternative ways of expressing them.  I could have been trying to communicate with a Far Eastern call centre staffed by people who had been told to respond to any question with a script and not, under any circumstances to deviate from that script.  Needless to say this was a million miles away from the free exchange of questions and answers that I had experienced just two days earlier.
The NHS have decided that their policy on the provision of counselling services will rely entirely, throughout the service, on a single counselling model; CBT [Cognitive Behaviour Therapy].  There is nothing fundamentally wrong with this therapy from a practitioners point of view; it is a proven and well established means of helping people to effect change.  The only problem with CBT is that is does not suit all counselling clients.  Accordingly, if a counsellor is to provide the best service to a client [or in NHS Speak – Service User!] and CBT is not working, then an alternative therapy needs to be available.  Not so with the NHS.  It's CBT or nothing.
The reason why the NHS has lighted upon CBT is clearly understood; it is cheap, it is only provided for a specific length of time, the results are easily measured and it is controllable.  Again, nothing fundamentally wrong with that as a precept except that most practitioners become counsellors because they want to help people in the best way possible for that individual person.  That means that a counsellor may have a client for just a few weeks or for a number of years.  That means that when CBT is seen to be failing, the counsellor has another therapy available that is more suited to that particular individual.
The meeting with the private rehabilitation unit manager was stress-free, productive and has resulted in my being asked to counsel the residents.  The interview with the NHS was a disaster and needless to say, I have subsequently been advised that I have not been chosen for the post.  I consider myself to have had an extremely lucky escape!
Share this article with a friend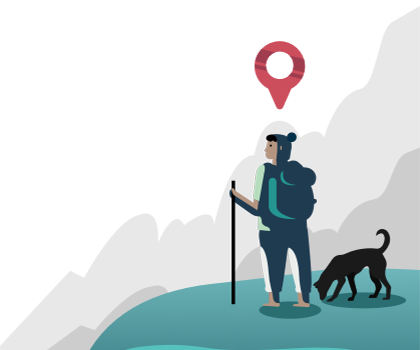 Find the right counsellor or therapist for you