A road to inner freedom through dance
Many people tell me they feel frustrated and 'stuck' in their life. When the daily routines have become a chore and one identifies the 'fun' element and excitement in their life has temporarily disappeared for a while, one may start to feel low and unfulfilled.

How can one reconnect with their inner child, recapture their imaginations that we once had as a child where we had our imaginary friend, and find that feeling of total connection between mind, body and soul? As I observe ones struggles to seek pleasure, they often report that they desperately sought immediate gratification through making attempts to find 'fun' through affairs, and infidelity. They further report to me in therapy that that their 'quick fix' attempts to seek pleasure were swiftly followed by many negative emotions including guilt and isolation. Having not found that 'fantasy love' or the 'peace' one thought one may find, one perhaps was innocently looking in the wrong place.

Looking inside ourselves and identifying that segments of our metaphoric circle are not being nurtured. One needs to find joy and fun and I believe one can do this through dance. One only has to look at the viewing figures for Strictly Come Dancing to understand the total joy and passion one achieves by watching the dancers bodies become more like instruments playing in their various dance routines. One identifies with the passion of the Argentinian tango, the beauty of the waltz, the fun and laughter in the Charleston and the 'coolness' and 'slickness' in the American Smooth. Even those that are not remotely interested in dance are somewhat moved by the Latin sounds. The foot tapping beating of the samba, makes it almost impossible not to want to join in as our body language becomes more relaxed, more energized as one starts to feel the music go through our bodies as we fidget on the sofa on a Saturday night. We begin to feel alive.

To loose oneself in dance is therapy in itself. For those clients that come to me presenting with anxiety, low self-esteem, depression and a host of other issues including bereavement, I suggest that as part of their therapy one could try and attend a local dance class.

To be able to let go of negative emotions such as: I'm too overweight, too stiff, two left feet, no confidence and a list of all physical issues and excuses - I have witnessed one not only improve their physical fitness and confidence, more importantly they report finding their inner peace, a place where there is a space, a break from grieving, a breather from anxiety, and find 'fun' and 'joy' as one reconnects with the inner child.

i believe that physical exercise and especially dance benefits our mental health. When one looses themselves in dance and allows their bodies to move rhythmically to the music it can be very freeing. Dancing for well-being isn't interested in your body shape size or age, dance is interested in captivating its audience as one feels alive, energised and allows ones body flow with the rhythm of the music. Dance provides us with a road to inner freedom.


Share this article with a friend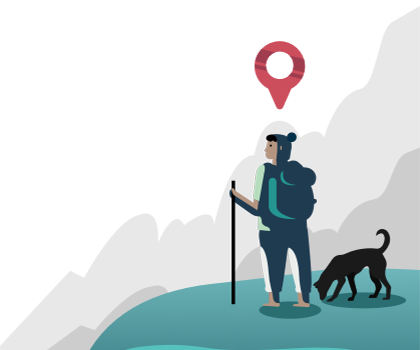 Find the right counsellor or therapist for you