A 'mixed bag' for the festive season
The weeks leading up to the festive season can put us in a positive or negative frame of mind depending on the meaning it holds for us. The spiritual significance for some and/or the anticipation of connecting with family and friends, exchanging gifts and sharing good food can result in a positive outlook. For others, it can bring on feelings of negativity for all sorts of reasons. For instance, overwhelm about the practicalities or even being reminded of dysfunctions in family relationships can make us dread Christmas, making us stressed or depressed about how we are going to cope.
Looking ahead, although some individuals can anticipate the subsequent winter months in a positive light, often it can result in feelings of dread and despondency. The reduced sunshine and daylight, restrictions on outdoor activity and having more time to think about our issues are just some of the reasons. In these current times, we cannot discount the effects of the pandemic which has brought on additional problems for us to focus on.
The quality of your thoughts and feelings will directly affect how your days unfold at this poignant time of year and whether you influence others in a detrimental or beneficial manner. Taking care of your mental health is even more important at this current time. We can take practical steps to do this, for instance ensuring we stay connected to family and friends, eating and drinking healthily and keeping ourselves physically and mentally active, even though the outdoor options might be limited. It is also important to press the 'pause button' regularly to reset ourselves, as quiet time is so valuable.
Whilst it is wise to keep ourselves informed about what matters in the world around us, we should set a limit on our consumption and remember not to believe everything that's put out there. Doing this can lead to our outlook being perpetually skewed to the negative, ramping up our levels of anxiety. Also, it's always wise to carve out time to do things that we enjoy.
When we are anxious one of the most effective tools at our disposal is talking about our feelings to those we can trust. We need to have support from family and friends when we are feeling emotionally vulnerable. Sharing your problems at this time of year with someone you know will truly listen can release a huge amount of mental burden and help you gain clarity which is a significant step towards emotional well-being. 
However, there can be barriers to being open about certain thoughts and feelings to those close to us. Talking to a trained listener, who can be objective and accept the issues you share in a compassionate and judgemental way is hugely beneficial. There is also a process that occurs when you verbalise bottled up thoughts and feelings, somehow you hear them differently. They can take on another meaning for you so can be a powerful way for you to gain a different perspective on what's troubling you. 
If you feel counselling would be of benefit to you at this time of year I can arrange a session for you via Zoom or at my room in Tain, Highland. You can contact me via my profile.
Share this article with a friend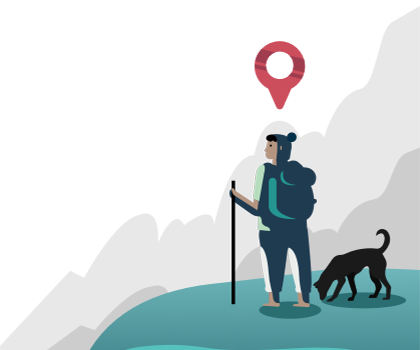 Find the right counsellor or therapist for you