A leap of faith
Advocates of talking therapies may say that going to see a counsellor for the first time is the bravest step an individual experiencing a problem in living or mental health issues can take. This may seem a glib and disingenuous statement, this, however, is not the case. For some, seeking out a therapist to help them with their issues can be a daunting, anxiety-inducing task, especially for those having therapy for the first time. Once the first session has been completed these feelings of anxiety often die down and the client finds talking to a counsellor a worthwhile experience. This brief article seeks to address some of the issues that may act as a barrier for someone seeking help.
A societal perception
Although counselling has been around for 40+ years, mental health in the mainstream media on a meaningful scale has only appeared in the UK in the last few years. Since the Victorian era, there has been an idea of the 'British stiff upper lip'; a stoicism that seems to suggest that the best way to deal with personal problems is to suck it up and carry on. Through the generation's phrases like 'buck up' or 'just get over it' may have been uttered at those experiencing mental distress, leading to an idea that talking about personal feelings meant being weak because a person could not deal with it themselves. This narrative passed down the generations could lead people to believe that seeing a counsellor as an admission that they are weak. Even though people may hold this view, potential clients should be reassured that the therapist will not hold this view, as they try and create an environment that people feel safe in exposing their vulnerabilities.
Masculinity?
For some men, therapy can be especially daunting. Psychotherapist Tom Warnecke suggests that one factor could be how men traditionally relate to their own vulnerability. Working with the idea that for men they are not taught by their male influences what vulnerability is, or how to deal with it. This leads to men sometimes lashing out or exhibiting destructive behaviours such as alcohol or drug dependency to cope with uncomfortable emotions. This combined with the idea that men are expected to be strong, tough and invincible lead to a reluctance to attend therapy because this could be viewed as an admission that they are vulnerable and have failed as a man. However, if men are able to accept that it is ok to feel this way, they may see counselling in a more positive light. Though even women can be reluctant to attend therapy for the same reasons - so it would inappropriate to generalise. When both men and women get past the first session, they often find therapy was a worthwhile experience.
Not being sure what a counsellor deal's with
There may be a perception that there has to be something 'wrong' with someone to attend counselling, this may explain why some family members or friends will be met with strong resistance when attending therapy is suggested. From a systemic perspective, counsellors take the position that there may be nothing wrong with the client but they are having problems in living. That is to say, that they have had something that has happened to them that has made life difficult to navigate. There could be an assumption that counsellors only deal with diagnosable illnesses or traumatic events - they do of course but also, they help clients make sense of their life and aid personal development. The truth is, therapy can help with all issues relating to mental health and personal development.
Not wanting to be a bother
It can be said, that it is a quintessential trait that in the UK we do not want to burden people with our problems because we do not think what we are experiencing is bad enough to warrant wasting somebody's time. However, most counsellors hold the view that if an issue is important to our clients it is important to us, so do not be afraid to approach us if you feel you need to speak to someone. If the presenting issue is not as complex as some other problems this just means therapy will take less time. Social constructionists would argue that despite all the good the medical model has done in the field of mental health, its control over the narrative of what constitutes a mental illness and when intervention is needed may have lead to people feeling that unless they have a diagnosable illness they would be wasting a counsellor's time. This may not be the case; there could be an argument made that early intervention may negate the need for longer sessions further down the line and possibly even medication. It is worth remembering at this point that counsellors are not medically trained therefore clients should seek advice from their GP about medication.
Conclusion
Attending therapy can seem like a leap of faith and not all counsellors will fit with every client, but taking that first brave step into therapy can be a positive experience. That is not to say that there are not negatives; a video clip on the BBC highlighted some of the bad experience's clients had from counsellors that were not properly trained. That is why directories like the Counselling Directory are so important - clients can be assured that all professionals have been trained and hold membership with a professional body i.e. BACP, UKCP & NEC.
Share this article with a friend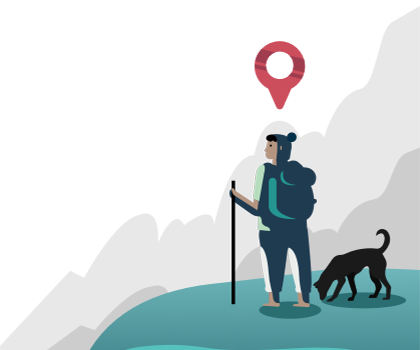 Find the right counsellor or therapist for you