7 celebrities who speak openly about their experience of therapy
We are learning to speak more openly about our mental health and it's a subject often found in the news and media. Many celebrities have started sharing their mental health stories and promoting good self-care. It can be inspiring to hear the experiences of others and remind us we are not alone, no matter the path we've taken in life. 
Sophie Turner
For those that don't know, Sophie Turner is the 24-year-old who played Sansa Stark in HBO's hit series Game of Thrones. In an interview with Rolling Stones Magazine Turner spoke openly about her personal mental health experiences of depression and anxiety. The pressures of being a young star and filming left her feeling like a "nervous wreck". She went for therapy and states, "the fact that I spoke to someone saved my life".
Selena Gomez
Selena Gomez is a singer, songwriter, actress and producer and has over 188 million Instagram followers. She speaks publicly about her battle with mental health and being diagnosed with bipolar disorder. She stated, "I go to therapy… it's one of the most important things – to get to know yourself. Not saying everyone in the world has to do it, but I do think that it's helped me understand myself and my childhood a lot better."
Kourtney Kardashian
From one of the most famous families in the world, Kourtney Kardashian, the reality star from 'Keeping Up With The Kardashians' spoke out about going to counselling with her children's father, Scott Disick.
In an interview with People magazine, she said, "I think [counselling] is really important and we always love going and feel so much better after. I think everyone should go. People are like, 'It's so expensive and this or that,' but that's more important than buying clothes or a handbag or shoes. It's your life".
Katy Perry
Katy Perry spoke openly about her therapy and even live-streamed one of her personal therapy sessions. She said, "I've been going to therapy for about five years and I think it has really helped my mental health incredibly, and it's a really wonderful thing to be able to talk to someone who doesn't judge you because I don't think a lot of people have that. I encourage it."
Emily Atack
She first graced our screens on 'The Inbetweeners' and the nation fell in love with her on 'I'm A Celebrity… Get Me Out Of Here'. Emily Atack, 30, stated, "I'm not afraid to admit I have therapy. It's nothing to be ashamed of and it really does help.
"I am a very emotional person so, for me, it's about someone listening to your feelings and giving their professional opinion. I'm naturally a very happy person but I've had times with depression, and have got through it with therapy."
Justin Bieber
Justin Bieber, 26, is a world-famous singer who rose to fame at the tender age of 13. He has been very open with his fans about his relationship with counselling. He even posted a picture of himself mid-session to his Instagram account captioned, "Therapy session, it's cool to have a healthy mind and healthy emotions".
Brad Pitt
Brad Pitt, 56, is well known for his roles in 'Fight Club', 'Mr and Mrs Smith' and 'Inglourious Basterds'. After his separation from his wife, he spoke openly to GQ magazine about going to counselling saying, "I just started therapy. I love it, I love it. I went through two therapists to find the right one".
Everyone can reap the benefits of therapy, but hearing celebrities open up about their experiences can help raise awareness of not only the benefits of therapy and the options available, but break down the stigma. There is no shame in seeking professional help.
If you want to take the first steps towards receiving counselling support, you can find a therapist near you or online by using the Counselling Directory advanced search.
Sources:
Sophie Turner interview: To read the full interview follow this link. https://www.rollingstone.com/movies/movie-features/game-of-thrones-cover-story-maisie-williams-sophie-turner-812203/
Selena Gomez interview: available on the 'Dream It Real' podcast.
Kourtney Kardashian interview: https://people.com/celebrity/kourtney-kardashian-counseling-helping-her-and-scott-disick/
Katy Perry interview: https://www.rollingstone.com/music/music-news/katy-perry-defends-her-livestream-therapy-session-people-think-its-weird-194530/
Emily Atack interview: https://www.thesun.co.uk/tvandshowbiz/7988908/emily-atack-im-a-celeb-depression-psychiatrist/
Brad Pitt interview: https://www.gq.com/story/brad-pitt-gq-style-cover-story
Share this article with a friend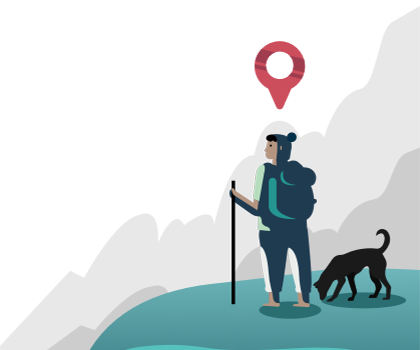 Find the right counsellor or therapist for you