Depression
5 ways to help fight depression
Depression defined in a dictionary is a mood disorder, that gives the sufferer persistent feelings of hopelessness, dejection, a lack of energy and an often sleep disturbance.
Depression if you are a sufferer, feels like a loss of hope energy and belief in yourself, like the world has changed and turned its back very firmly on you. Imagine being feeling completely alone in a room of your friends and you can imagine depression. It's not they don't care it's that no one sees the pain and you don't know what would happen if you ask for help. 

Yet there is action you can take to fight depression that will make a difference and will start to make things better.
1. Ask for help
This is probably the simplest and most important step that you can take. Your GP is a good starting place, but there are also lots of other places - many charities like MIND and the Samaritans have help lines. They all understand depression and won't dismiss you as silly or mad; they will help you find the help you need. Of course, many of us have friends and family that we feel we could talk to, and often they can be a fantastic support in finding help - it makes it easier when you are feeling low.
2. Talking about your feelings
Identifying the feelings that are driving your moods helps put you back in control. Again, you may have friends and family that you are comfortable talking to; but often with depression, sufferers will have a counsellor or therapist who will encourage them to learn more about their mood changes and the events that are driving them. They may perhaps look at past events, or how you may deal with future situations.
3. Look after yourself
Often when we feel ill, we start to neglect looking after ourselves. Depression can change appetite, with people either comfort-eating or not eating; yet healthy eating well makes a big difference to recovery. The rules for health are the same rules for healthy eating at any other time, with a mix of fresh fruit and vegetables. Similarly, exercise has been shown to be effective in treating depression. The good news is, while you can certainly go down to the gym and pump iron for 8 hours, going for a walk round the park is as effective for the purpose here.
4. Try an activity
Of course, the title of this may suggest that you need to take up netball or something similar...that is not the purpose at all. Perhaps you had a passion; maybe you did embroidery or built models. Try to introduce things into your life that you enjoy and you can be successful at. Perhaps you are not feeling confident enough for a big activity like that; int his case, something much smaller, perhaps going for a walk each day, could be your activity.
5. Don't lose touch
One common thing that happens when we are depressed is that we withdraw from friends, colleagues and friends. There is a lot of evidence to show that social contact helps to raise mood, so avoid cutting ties if at all possible; now may be the moment to pick up the phone if you haven't talked to a friend in a while.
There are practical steps that you can take to stave off depression and a low mood. There is no doubt that they can be difficult and challenging given how you are feeling, yet taking that step can make such a difference that it is surely worth a try. Many people feel that a counsellor helps get them started on the process - then they can keep going themselves.
Share this article with a friend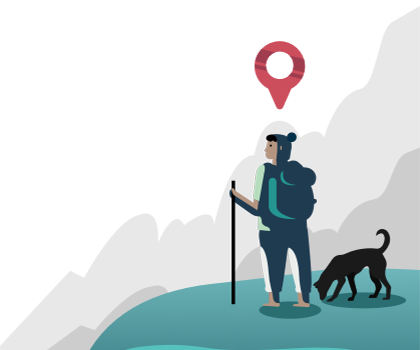 Find a therapist dealing with Depression