5 great reasons to sign up for online counselling today
A question that might come to mind when browsing the various therapists on the Counselling Directory might be 'should I do face-to-face therapy or online counselling'? Or, 'does online counselling even work'?
Scientific research and the experience of thousands of individuals around the world already working in this way makes the latter question an easy one to answer - yes, online counselling does work. Here we will consider some of the evidence for why this is the case, to aid those thinking of signing up for either face-to-face or online therapy in making that decision. Allow me to explain some of the benefits of working in this modern, convenient way, and to provide reassurance to anyone who might have any hesitancy about using an online platform to approach their counselling journey.
Five great reasons to sign up for online counselling today
1. It fits into any lifestyle

If you struggle to find the time to take care of yourself, you're not alone. Even therapists are not immune to the demands and responsibilities of our hectic lifestyles. Online counselling via a secure video portal or voice call can free you up to work full-time, take care of family, and spend time with friends - and yourself. All you have to do is find 50 minutes a week (or less, depending upon your contract with your therapist) where you can be alone and use a smartphone, tablet or laptop connected to the internet to make your session. There's often no software to download, and log-ins can be anonymous to protect confidentiality.
2. It's easy to keep private

In face-to-face practice, clients tend to come from the same location to visit a small selection of counsellors. This makes sense because staying local is convenient and near to their homes. But occasionally when arriving or leaving their therapist's office they might notice friends or colleagues on the street and feel they have to explain their presence. If they're working on something incredibly private or upsetting, this can feel like a gauntlet they don't want to run. That's all taken away with online counselling, as it takes place in a private, remote location that you choose. It's a video call like any other, inconspicuous and, above all else, confidential. Plus, you're never going to bump into your therapist in your local coffee shop!
3. It can feel easier to open up

For some people, the idea of meeting a stranger in person and telling them their most private secrets and pains is just a no-go, and that's totally understandable. However, using online methods means that the control over the situation can feel more equal - after all both counsellor and client are connecting to a call in a place, and time, of mutual agreement, and either could end the call early if they absolutely had to. Plus, there's something about having a screen in front of us that can feel comforting and familiar. We might not feel so vulnerable, even though the content of our sessions might be difficult.
4. There are lots of different ways to work

If the idea of someone seeing the emotions on our face - even by video - is overwhelming, then there is always the option to have the same session, working in the same way on the same topics, but just without the video element. Working with voice alone is different, and the therapist has to work hard to hear changes in tone and pick up on subtle cues. But that's okay - it's what counsellors are trained to do. There is also email therapy if you prefer to write down your feelings. It works really well as the therapist's words are there to re-read later on if you need to, and the therapist can include links to videos which might be useful, or books and further reading so you can continue your work after the email is read.
5. It's as effective, sometimes more so than face-to-face

Studies have shown online therapy to have the same efficacy as face-to-face therapy. In some cases, the therapy is MORE effective because the flexible nature of the appointments means that fitting them into our diaries is more achievable. Plus we can keep up with sessions when we travel or work away, so we are less likely to cancel and lose the momentum of the therapy. This helps us to work through our issues more quickly and effectively, getting back to how we would like to be living sooner.
So those are just five great reasons to consider signing up for online counselling today.
Face-to-face sessions may have been the preference of many individuals in the past, but the world is changing, and, for some, convenience and confidentiality are key to making therapy work for them. For these reasons alone, online therapy is well worth considering if you haven't done so before.
Share this article with a friend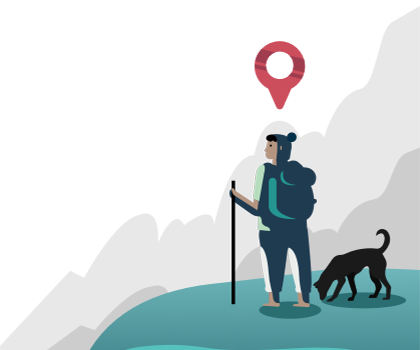 Find the right counsellor or therapist for you