>

'You don't get it' group for teenagers aged 13-16
'You don't get it' group for teenagers aged 13-16
30th September - 18th November 2019, 4.30pm - 6pm
7 Endymion Road, Finsbury Park, London, N4 1EE
Being a teenager means managing friendships, the demands of school, and an unforgiving digital world. Parents want to help, but the truth is that only you can work out what's really going to work best for you.
This is a practical group where you can talk about what's on your mind in a safe, confidential space. You'll also learn practical ways to deal with anxiety and panic, express anger safely, neutralise negative self-talk, and manage your ups and downs.
If you have any questions, please feel free to contact me. I'd be delighted to meet, email, message or facetime with anyone who'd like to learn more.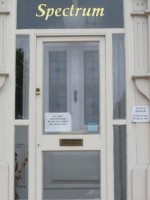 Emma Marlin started out as a furious teenager and has been passionate about helping young people ever since. She spent 15 years as a writer and agony aunt for teen magazines such as Sugar, More! and Cosmopolitan while she trained as a psychotherapist. Her work with young people focuses on developing practical tools to help build resourcefulness.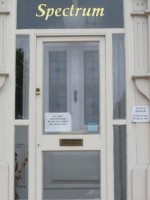 Hosted by

Spectrum Therapy