>

WPF Therapy reading group 2020 - 2021
WPF Therapy reading group 2020 - 2021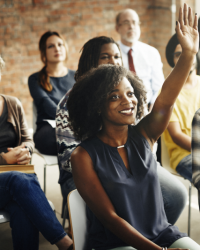 15th March - 30th April 2021, 7pm - 8.30pm
Qualified practitioners: £10 / Trainees: £5
This unique reading group is now entering its 16th year and is still going strong. We are delighted to be able to offer an opportunity to explore, examine and enjoy the books below. Our presenters have been stimulating and challenging, and have introduced us to new delights or opened up fresh vistas onto pre-loved favourites.
Although many participants have been trainees and practising counsellors or psychotherapists, everyone is welcome to attend. If you are thinking of attending for the first time or have enjoyed one of the previous sessions, why not tell a friend and encourage them to come along too. Please read the book before attending.
All are welcome to attend these events.
Please book your tickets on Eventbrite, via the links listed below: 
Friday 12th March 2021 (7pm - 8.30pm) - In Your Defence: True Stories of Life and Law by Sarah Langford. Led by Rosalind Ramsay.
Friday 30th April 2021 (7pm - 8:30pm) - The Silly Thing: Shaping the Story of Life and Death by Esther Ramsay-Jones. Led by Jan McHugh.
Before booking, please read our terms and conditions for CPD events.
There are opportunities to facilitate reading groups in the 2021/2022 programme, so please email events@wpf.org.uk if you are interested.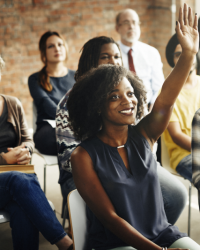 WPF Therapy is a well established and respected therapy training organisation. Throughout the year we provide CPD workshops and lectures to augment the clinical and theoretical learning offered by training organisations. This also offers the opportunity to focus on topics pertinent to the clinical work provided by new and established practitioners.