>

Workshop for survivors of sexual abuse and their supporters
Workshop for survivors of sexual abuse and their supporters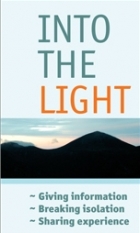 6th November 2021, 2pm - 5pm
£40/£30 early bird £20 for low income
Workshop for survivors of sexual abuse and those that support them
"Paused by the pandemic: A workshop to reflect on overcoming shame, memories, gaining stability, relationships and sexuality"
The workshop is open to all genders and is held in a friendly and relaxed atmosphere with time for sharing and discussion plus extensive handouts. The workshop is also open to mental health professionals who are supporting people who have experienced abuse, and to partners or friends of people who have experienced abuse.
We have received some excellent feedback from professionals about how the workshops have given them valuable tools in their work with survivors. We give CPD certificates on request.
The workshop aims to help you:
Break out of isolation and meet others in a safe space.
Regain power over shame that does not belong to you.
Consider processing traumatic memories.
Rethink sexuality as a possibility for yourself.
Reflect on confidence in relationships.
Fees: £40 or £30 (early bird before 6th October) people on a low income: £20. 
This workshop is led by a survivor and facilitated by professional counsellors and all BACP ethics apply.
For more information email Rebecca at info@intothelight.org.uk.
Past comments by our workshop attendees:
"What an amazing workshop and handbook, providing a wealth of information and oozing with warmth and compassion".
"I know my clients will certainly benefit from my greater understanding following the workshop."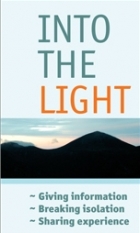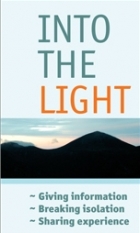 Hosted by Into The Light
Into The Light Counselling and Support For Survivors CIC offers counselling, groups, workshops, training and resources to Survivors of sexual abuse (SA) and those that support them. We offer services to Survivors of all genders and have women-only spaces. We believe healing comes from giving information, breaking isolation and sharing experiences.