Home

>

Working with trans' and non-binary clients
Working with trans' and non-binary clients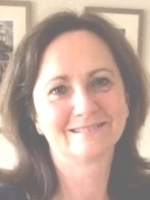 Date & Time:
27th March 2020, 10am - 4pm
Cost:
Early bird £85, £95 after 27th January 2020
Location:
Alcohol Focus Scotland
166 Buchanan Street
Glasgow
Scotland
G1 2LW
Email organiser
Whatever your field of counselling, you cannot exclude the possibility of working with trans or non-binary clients, because as with any other human being, they may experience abuse, become victims of trauma, have relationship problems, experience work-related stress, or suffer loss and bereavement. Additionally, many are endowed with a fundamental sense of displacement through difference - struggling to feel authentic within our binary gendered society, and enduring the emotional and psychological pressures of being part of a socially stigmatised minority.
This workshop aims to enable more positive therapeutic connections with trans and non-binary clients by providing insight into their frames of reference and the challenging processes of disclosure and emergence.
Against a backdrop of relevant clinical and social history, participants will gain some understanding of diverse trans-perspectives on life, the principal causes and effects of shame on gender-based minorities, insight into the challenges of clinical process, and the value that non-judgemental, culturally competent, therapeutic relationship can bring across a broad range of life situations.
Aims of the event
to develop an awareness of the culturally specific issues and processes that challenge trans and non-binary clients
to develop an understanding of the cause and effect of internalised oppression and hypervigilance, and the effects these exert on every day living
to explore some of the pressures that external loci of evaluation exert on personal decision making within the trans and non-binary population
to develop a sufficient understanding of trans and non-binary clients to feel more confident and better equipped to work with them in your own practice settings
About the facilitator
The event will be delivered by Tina Clark, who offers over 20 years personal and professional experience of working with trans and non-binary clients before, during, and beyond social and physical transition.
Tina is a person-centred counsellor and G.S.R.D therapist and counselling supervisor, who has developed and delivered trans awareness training to counsellors, constabularies, doctors, help liners, and diverse employers. She has delivered professional development days for BACP and has been a keynote speaker for BAPCA's Annual Conference(2015).
More information at https://trans-non-binary-march-2020.eventbrite.co.uk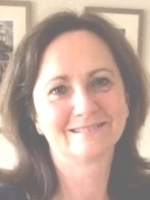 About Audrey Smith
Greenwood Events aims to offer affordable workshops to counsellors interested in CPD, anyone interested in self- development or considering a career in counselling. It also aims to offer opportunities to stimulate networking and knowledge sharing among counsellors in Scotland. Visit www.greenwoodevents.co.uk for more information.