Home

>

Working with the impact of severe trauma
Working with the impact of severe trauma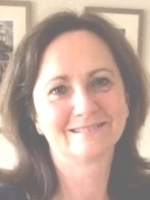 Date & Time:
24th September 2019, 10am - 4pm
Cost:
Early bird £85, £95 after 24th July 2019
Location:
Alcohol Focus Scotland
166 Buchanan Street
Glasgow
Scotland
G1 4LW
Email organiser
What leads some people to cope with traumatic experiences in a more resilient way than others? Are some people more predisposed to reacting to traumatic experiences in less resilient ways? What can we learn from people who are more resilient; and how can this learning be transferred to those requiring to develop resilience, in order to overcome traumatic experiences? 
This workshop aims to address the questions outlined above. Furthermore, it aims to provide participants with personal insights in a relaxed and entertaining learning environment.
Aims of the event
To discuss the importance of assessment and examine appropriate models.
To outline the value of pre-trauma case formulation (cognitive triads).
To explore the value of post-trauma case formulation (cognitive triads).
To explore how core beliefs could exacerbate trauma or aid resilience.
To make links between resilience and the impact of trauma.
To review and introduce useful interventions.
About the facilitator
The event will be delivered by Andy Gray. Andy has close to 20 years of experience in various roles in the helping professions including social work, substance use/abuse, trauma recovery, hospital management (locked rehab and low secure) and complex presentations. 

Andy is an Integrative Psychotherapist, Clinical Supervisor, Shareholder and Academic Director at ACT Counselling Services Limited. He continues to develop, direct and deliver training from one day CPD events to PG Dip level incorporating a unifying approach in relation to psychotherapeutic modalities. He is passionate about training and events are delivered in an informative, laid back and humorous style. Andy has a huge wealth of knowledge and resources that he is keen to impart to those who are seeking to develop knowledge, skills, and attitudes to enhance their personal or professional development.
More information at https://severe-trauma-24-9-19.eventbrite.co.uk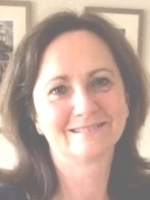 About Audrey Smith
Greenwood Events aims to offer affordable workshops to counsellors interested in CPD, anyone interested in self- development or considering a career in counselling. It also aims to offer opportunities to stimulate networking and knowledge sharing among counsellors in Scotland. Visit www.greenwoodevents.co.uk for more information.