Home

>

Working with sexual abuse survivors
Working with sexual abuse survivors
Date & Time:
25th January 2020, 9.30am - 4.30pm
Location:
Bedonwell Training Centre
Mill Bay
(off Tontine Street)
Folkestone
Kent
CT20 1JR
Email organiser
This course will provide an understanding and awareness of working with survivors of sexual abuse. The course is aimed at counsellors, trainee counsellors, healthcare and mental health workers, and other professionals in supporting roles (such as teachers, social services, and early help workers).
The course will cover;
types of sexual abuse
symptomology (physical and psychological), PTSD trauma models (inc. Somatic Trauma Therapy and EMDR)
dissociation
coping mechanisms (inc. self-harm, addiction)
practical guidelines when working with external agencies such as the police, criminal justice system, SARC, ISVA service, and social services/early help
safeguarding, particularly when working with young people
importance of self-care and the potential for vicarious trauma
signposting and resources
By the end of this course, participants should be aware of the impact of sexual abuse/trauma and be able to recognise the symptoms of sexual abuse/trauma, understand their limitations, and feel equipped to signpost or refer to external agencies.
Participants should gain an overview of different trauma models, understand vicarious trauma, and the importance of being able to put in place a self-care plan.
About the facilitator
Debbie Howe is a counsellor, supervisor, and therapeutic life coach specialising in the areas of trauma and loss. Debbie has also completed a master training certificate and acts as a facilitator within the charity, private, and public sectors. She has spent nearly a decade working in supporting survivors of sexual and domestic violence/abuse.
Beginning her career working in palliative care, Debbie continues to provide support through the supervision of bereavement support groups within the Pilgrims Hospice Group.
Debbie runs her won private practice and runs a joint venture in providing training to well-being professionals in understanding menopause and women's health, and has set up her own training company providing trauma awareness to the corporate, charity, health, and therapeutic industries, along with the private sector.
Debbie is passionate about the area of mental health and emotional well-being and is striving to make specialist support and training accessible to all.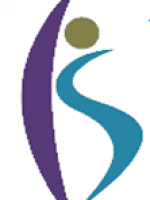 About The Counselling Centre Folkestone
Bedonwell is an ABC Awards Showcase Centre, the first independent provider of counselling training in the UK to achieve this distinction. Based in the heart of Folkestone's Creative Quarter our training programme includes courses from Introductions, to Diplomas in Therapeutic Counselling, Counselling Children and Young People, and Supervision