Home

>

Working with self-harm
Working with self-harm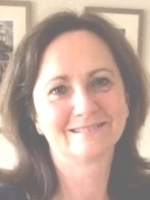 Date & Time:
5th November 2019, 10am - 4pm
Cost:
Early bird £85, £95 after 5th September 2019
Location:
Alcohol Focus Scotland
166 Buchanan Street
Glasgow
Scotland
G1 2LW
Email organiser
The aim of this event
This event aims to give participants confidence in working with clients where self-harm is a presenting issue.
Learning outcomes
This training will support participants to:
Reflect on their experiences of working with clients who harm themselves
Identify different behaviours which might be considered self-harming
Consider the varied needs that might give rise to self-harm
Think about issues around contagion and social modelling
Gain confidence in assessing risk
Consider therapeutic challenges in working with clients who self-harm
Presenter
Susan Dobson is a Person-Centred therapist with experience of working in a variety of settings including the voluntary sector, private practice, and EAP service providers, with a particular interest and specialism in working with trauma. She currently works as a counsellor with Clydesdale Counselling and Human Development Project and operates her private practice from her home office.
Susan is an experienced trainer and facilitator, she is the Senior Learning and Development Officer for Glasgow's Public Protection Unit and is a regular contributor to the Post-Qualifying Award for Independent Domestic Abuse Advisors. Susan is also a Registered Social Worker with over 20 years' experience of working with children and vulnerable families. She is currently undertaking an MA in Trauma Studies at Nottingham University.
More information at https://self-harm-5-nov-19.eventbrite.co.uk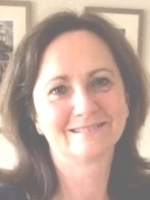 About Audrey Smith
Greenwood Events aims to offer affordable workshops to counsellors interested in CPD, anyone interested in self- development or considering a career in counselling. It also aims to offer opportunities to stimulate networking and knowledge sharing among counsellors in Scotland. Visit www.greenwoodevents.co.uk for more information.