Home

>

Working with perinatal issues (4-day course)
Working with perinatal issues (4-day course)
Date & Time:
14th September 2018, 10am - 4pm
Location:
The Counselling and Family Centre
40 Mayors Road
Altrincham
Cheshire
WA15 9RP
Email organiser
Who is this workshop for?
This course is suitable for student and qualified counsellors and psychotherapists as well as health professionals either already working with, or who may work with, those struggling with perinatal issues. This is a non-accredited programme that will deepen the understanding of issues occurring in relation to pregnancy, birth and the postnatal period. 
Aims of the course:
To have an overview of pregnancy and maternity care, including the historical and social context of childbearing and motherhood.
To understand the physiology of pregnancy, birth and breastfeeding.
To understand the IVF process and its emotional impact.
To explore the processes of loss in relation to stillbirth, neonatal death and miscarriage.
To explore and consider cultural differences.
To look at the medical perspective, statistical data, costs and consider maternal mental health and infant mental health and development.
To understand perinatal mental health disorders and diagnoses.
To have an awareness of medical treatment and approaches.
To consider the impact on fathers/partners in pregnancy, birth and neonatal stages, as well as coping with their own or their partner's perinatal illness.
To looking at attachment, therapeutic approaches and a perinatal counselling model in setting family foundations.
To consider self-care when working with perinatal issues.
CPD hours: 24.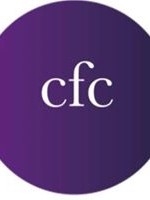 About Counselling and Family Centre
Liz Hay

Perinatal counsellor at The Counselling and Family Centre for the past three years with 26 years experience of working in a maternity setting as a specialist midwife. Liz is a MBACP counsellor and has also completed Foundation for Infant Loss training.