Working with groups
19th - 20th April 2020, 9.30am - 4.30pm
The Link Centre, Plumpton College (Sussex Rural Business Centre), Ditching Road, Plumpton, East Sussex, BN7 3AE
Human beings are social animals and are born into a group, develop within groups, and experience a range of groups throughout our lives which impact us both positively and negatively.
As counsellors and psychotherapists, we often work 1-1 and sometimes with couples. A therapy group can be a very powerful environment for our clients to address their issues as well as giving us another way of working to add to our ongoing practice.
Suitable for those who have qualified and those who are still in training, this two-day weekend certificate course will extend your knowledge and skill base to work with counselling groups.
Together we will explore how to create a counselling group, what could emerge, and how to manage the process effectively. We will look at group dynamics from the perspective of the facilitator and other group members, and how to use those dynamics therapeutically.
Janine Piccirella MSc, UKCP, MBACP - Janine is a psychotherapist, supervisor, and trainer working with transactional analysis as the main therapy model. She is qualified at masters degree level and holds both UKCP registration, MBACP accreditation, and is an EMDR practitioner. She has been practising as a therapist for thirteen years, working privately in the NHS and with local EAP companies.
This course runs over two days - Sunday 19th April to Monday 20th April 2020.
A Link Centre certificate will be presented at the end of the course.
Cancellation policy: 50% refund will be given on cancellations with more than seven days' notice.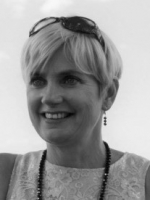 Founded in 2004, the Link Centre offers a range of services and courses for personal and professional development including part-time training courses in Counselling and Psychotherapy. Our training centre is located in the heart of the countryside, in Plumpton, E Sussex. We have a variety of training rooms, extensive parking, and disabled access.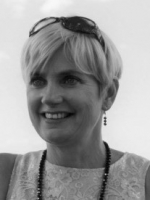 Hosted by

Leilani Mitchell