>

Working with gender non-conforming and transgender clients
Working with gender non-conforming and transgender clients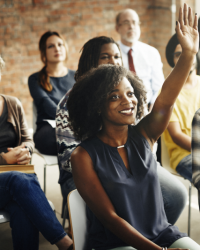 2nd October 2021, 10am - 11.30am
This event will be delivered via Zoom online.
This lecture will touch on: 
Do you want to increase your understanding of the issues facing gender non-conforming and trans clients?
How to work therapeutically with a client questioning their gender identity.
Would you like to learn more about Conversion therapy and why it is harmful and damaging? 
By attending this lecture you can expect: 
To have a better understanding of the needs and challenges facing gender non-conforming clients.
To have a basic understanding of how to work with gender non-conforming and trans clients and not assuming gender is the 'problem'.
Working with young trans clients.
Understanding gender identity and intersectionality. Is gender identity fixed, primal or constructed?
Outline
The debate on gender identity has become very toxic. The recent High Court ruling on medical treatment, the constant trans-phobic comments in some elements of the media and the debate around conversion therapy have all made working with gender non-conforming and trans clients a minefield for Psychotherapists and Counsellors.
This lecture will demystify the issues and provide attendees with some basic tools to work with.
About the Lecturer
Michelle Bridgman is an experienced Gestalt Psychotherapist, Hypnotherapist and Keynote Conference Speaker with over 25 years of experience in Private Practice and in hospital settings.  
Michelle has been working with adults and young people presenting with Gender Dysphoria for over 20 years and co-authored the 'Standards of Care' for professionals working with Gender Dysphoria published in 2007. Recently completed a research project and thesis on "The Role of Psychotherapy in the clinical treatment of Gender Dysphoria".
About the Chair
Lynsey Hotchkies is Director of Studies at WPF Therapy.
Target audience
This event should be interesting and accessible for anyone interested in psychoanalysis, including qualified counsellors and psychotherapists as well as those in training. Please note that by booking on this event you agree to keep all discussion confidential. 
Applications must be received by Thursday 23rd September 2021.
Please note that by booking a ticket for this event, you are agreeing to our terms and conditions for CPD events, so please read through them carefully before making your purchase.
If you experience any problems please contact events@wpf.org.uk.
If you are interested in upcoming WPF Therapy events, please check the WPF Therapy Eventbrite page.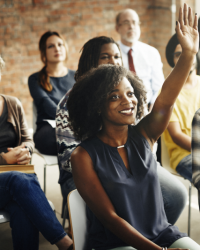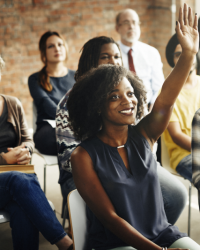 Hosted by WPF Therapy
WPF Therapy is a well established and respected therapy training organisation. Throughout the year we provide CPD workshops and lectures to augment the clinical and theoretical learning offered by training organisations. This also offers the opportunity to focus on topics pertinent to the clinical work provided by new and established practitioners.