Home

>

Working with families (4 day foundation course)
Working with families (4 day foundation course)
Date & Time:
8th - 23rd March 2019, 9.30am - 4.30pm
Location:
The Counselling & Family Centre
40 Mayors Road
Altrincham
WA15 9RP
Email organiser
Dates
Four day course, 9.30am - 4.30pm, Friday 9th, Saturday 10th, Friday 23rd and Saturday 24th November 2018.
Who is this course for?
This course will suit professionals who work alongside families. It will be more beneficial to those who already have experience of working with children or young people and have some understanding of child development. It will help in providing more of an insight into effective communication with family members within a framework of positive change. There are three additional linked workshops which will compliment this four day course. (This is a non-accredited programme that will deepen the understanding of working therapeutically with families.)
Aims of the course
To understand the family lifecycle and how it affects the family members.
To have knowledge of the practical differences between working with individuals and working with family groups.
To hold the balance of the family dynamic in the room.
To manage conflict and powerful emotions within the helping process.
To consider the requirements of an assessment process, gaining an appreciation of the communication and interaction between all of the family members.
To have an understanding of a range of different theories useful for when working with families.
To have an awareness of different types of family systems.
CPD: 28 hours.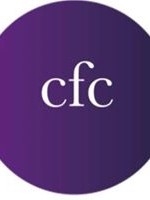 About The Counselling and Family Centre
Helena Hodgson

With over 17 years experience of working with children, young people and families in different settings, Helena is an MBACP qualified counsellor working with families, individuals and children & young people. Helena is currently a Family Counsellor at CFC and the manager of a counselling service in a primary school.