Home

>

Working with conflict within families
Working with conflict within families
Date & Time:
8th February 2020, 9.30am - 4.30pm
Location:
The Counselling & Family Centre
40 Mayors Road
Altrincham
Cheshire
WA15 9RP
Email organiser
Learn how to help families communicate better, with an emphasis on working in situations of conflict.
Book online at https://www.thecfc.org.uk/product-page/working-with-conflict-within-families
Who is this course for?
This course will suit professionals who work alongside families. It will help in providing more of an insight into effective communication with family members within a framework of positive change. There will be a focus on helping practitioners to engage with every member in a family group, the particular emphasis being on working with conflict in sessions.
Outcomes for attendees
to understand the importance of boundaries re fostering helpful levels of 'expression of conflict' during sessions
to have an understanding of systemic theory when addressing conflict
to learn the effective technique of reframing
to understand the use of circular questions and hypotheses of circular relationships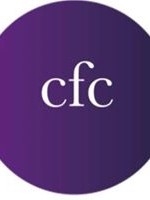 About The Counselling and Family Centre
Helena Hodgson
With 17 years experience of working with children, young people and families in different settings, Helena is an MBACP qualified counsellor working with families, individuals and children & young people. Helena is currently a Family Counsellor at CFC and the manager of a counselling service in a primary school for a national charity.