>

Working with chronic pain for counsellors
Working with chronic pain for counsellors
22nd May 2021, 10am - 12.30pm
The aim of this workshop is to provide an insight into the lived experience of people with chronic pain, models of pain and pain management, and practical suggestions for working with this client group. The workshop will involve listening to a presentation, followed by small-group work and full-group discussion, via Zoom. There will be a maximum of 16 participants.
Booking information and link: https://opiscounselling.co.uk/index.php/training-workshop-working-with-chronic-pain/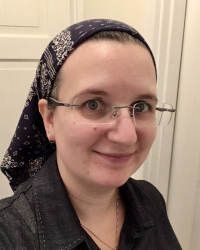 Counsellor & trainee supervisor, in private practice since 2015. I have a particular interest in working with those with invisible illnesses such as fibromyalgia, hypermobility, CFS/ME & chronic pain. These are very real & debilitating physical illnesses, but the emotional impacts of living with these conditions can be worked with in counselling.