>

Working with binge eating
Working with binge eating
6th - 7th March 2021, 10am - 3.30pm
When people think of eating disorders, they tend to picture someone with anorexia or bulimia. Binge eating disorder is more common than both of these and yet sufferers often blame themselves, believing it to be merely a lack of willpower.
There is a lot of confusion about when binge eating/compulsive eating turns into an eating disorder. Many of us struggle with managing our food intake, but our levels of distress about this vary widely.
This workshop is for practitioners to come together to explore ways we can support and work with clients who are distressed about overeating. We will also explore our own relationship with food and consider how this impacts our work with clients. I have met many therapists who have a difficult relationship with food themselves, it seems to be common amongst people in helping roles.
During the weekend we will look at what we know about the biological influences of our appetite, the role of emotions and how to heal a disordered relationship with food. The workshop is capped at 11 participants to allow process and to create a workshop feel as opposed to an impersonal webinar.
For more information or to book, please head to my website thebingeeatingtherapist.com and if you have any questions, do not hesitate to reach out.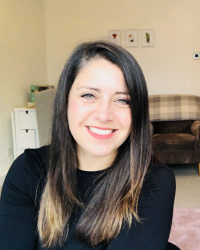 Sarah is a psychotherapist and author of the book 'I Can't Stop Eating'. She presents lively, interactive CPD workshops designed to be informative and relevant for her fellow practitioners. She currently has three therapy groups up and running and is passionate about helping therapists get groups up and running in their private practice.