Home

>

Working with bereavement, loss and change
Working with bereavement, loss and change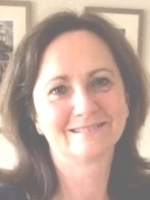 Date & Time:
19th March 2019, 10am - 4pm
Cost:
Early bird £85, £95 after 31st January 2019
Location:
The Adelphi Centre
12 Commercial Road
Glasgow
Scotland
G5 0PQ
Email organiser
"The life of the dead is placed in the memory of the living" Cicero
The aim of this event:

This event will use practical exercises and case studies to explore the concepts of death, dying and bereavement.
Learning outcomes:

This training will support participants to:-


Identify a variety of emotional, psychological and physical responses to bereavement and loss.
Explore their own experiences of loss and the ways in which we bring those experiences to our client work.
Understand a variety of models of change and loss to inform and underpin practice with clients.
Consider factors which might complicate or inhibit grief including anticipatory grief, traumatic loss, disenfranchised grief and estrangement, we will also explore the concept of a "good death".
Reflect on the role of the therapist and the value of the therapeutic relationship in supporting those who are grieving.
Presenter

Susan Dobson is a person centred therapist with experience of working in a variety of settings including the voluntary sector, private practice and EAP service providers, with a particular interest and specialism in working with trauma. She currently works as a counsellor with Clydesdale Counselling and Human Development Project and operates her private practice from her home office.
Susan is an experienced trainer and facilitator, she is the senior learning and development officer for Glasgow's Public Protection Committee and is a regular contributor to the Post-Qualifying Award for Independent Domestic Abuse Advisors. Susan is also a registered social worker with over 20 years experience of working with children and vulnerable families. She is currently undertaking an MA in trauma studies at Nottingham University.
More information at https://bereavement-19-mar-19.eventbrite.co.uk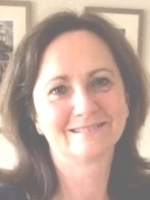 About Audrey Smith
Greenwood Events aims to offer affordable workshops to counsellors interested in CPD, anyone interested in self- development or considering a career in counselling. It also aims to offer opportunities to stimulate networking and knowledge sharing among counsellors in Scotland. Visit www.greenwoodevents.co.uk for more information.