Home

>

Working with bereavement and loss
Working with bereavement and loss
Date & Time:
7th March 2020, 9.30am - 4.30pm
Location:
Bedonwell Training Centre
Mill Bay
(off Tontine Street)
Folkestone
Kent
CT20 1JR
Email organiser
This one-day course will provide the attendee with an overview and understanding of working with clients who have experienced bereavement and loss.
The course will cover;
what bereavement and loss are
types of loss
symptomatology
impact on our brain
theories
complex grief
traumatic grief (suicide, death of a child, murder, sudden death)
unresolved grief
difference and diversity
spirituality
self-care
At the end of the workshop, attendees will leave equipped with an understanding of the terminology, historical context, and theoretical approaches when working with loss. Attendees will be provided an overview of the various stages an individual may go through, and how there is no 'one size fits all' approach when working with grief and loss. Focus will be on the importance of normalising the clients' grieving journey and how to be conscious of signs of complex morning.
Attendees will be provided with case study material and further reading. Small groups will practice basic listening/counselling skills and will be looking at how grief can be impacted by other factors such as the cultural significance, the causes of death, along with other complicating factors including complex family structures.
We will take an in-depth look at the importance of self-care and taking care of our needs, and being mindful of our limitations in regard to our own losses.
This is an interactive and informative training day and provides an opportunity to discuss and reflect on professional and personal views. Participants are from a broad range of backgrounds which can result in engaging interactive conversations.
Participants are expected to be working in a supportive role such as healthcare professionals, mental health workers, and other professionals in supporting roles (inc. teachers, social services/early help, etc). The course is also aimed at qualified and student counsellors who may be working with clients experiencing bereavement and loss. Participants who may have recently experienced a loss themselves may prefer to defer and book onto this course at a later date. You will be expected to be responsible for your own self-care with this in mind.
About the facilitator
Debbie Howe is a counsellor, supervisor and therapeutic life coach specialising in the areas of trauma and loss. Debbie has also completed a master trainer certificate and acts as a facilitator within the charity, private, and public sector. She has spent nearly a decade working in supporting survivors of sexual and domestic violence/abuse.
Beginning her career working in palliative care, Debbie continues to provide support through the supervision of bereavement support groups within the Pilgrims Hospice Group.
Debbie runs her own private practice and runs a joint venture in providing training to well-being professionals in understanding menopause and women's health, and has set up her own training company providing trauma awareness to the corporate, charity, health and therapeutic industry along with the private sector.
Debbie is passionate about the area of mental health and emotional well-being and is striving to make specialist support and training accessible to all.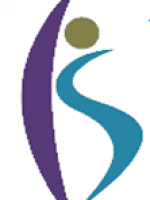 About The Counselling Centre Folkestone
The Bedonwell Training Centre is an ABC Awards Showcase Centre, the first independent provider of counselling training in the UK to achieve this distinction. Our training programme includes courses from Introductions, to Diplomas in Therapeutic Counselling, Counselling Children and Young People, and Supervision as well as CPD courses and workshops