Home

>

Working with adult survivors of childhood sexual abuse
Working with adult survivors of childhood sexual abuse
Date & Time:
8th March 2019, 10am - 4pm
Cost:
Early Bird £80, £90 after 8 January 2019
Location:
Voluntary Action Lochaber
An Drochaid
Fort William
PH33 6PH
Email organiser
Working with adult survivors of childhood sexual abuse - aim of the event
In all paradigms of counselling and psychotherapy the therapist aims to have a safe, boundaried space in which the client can risk being themselves. If this space is provided then you have the right environment for the client to disclose - perhaps for the first time - a history of sexual abuse.
The therapist does not have to be an expert in this field, as the client themselves will teach you how to be with them. Each case of sexual abuse is unique and although there can be commonalities the impact on the individual is particular to the individual. Experience together with study is the prime educator and I hope to use both these mediums to develop your knowledge and confidence to be a real presence for the client who reveals a history of sexual abuse.
Intended learning outcomes:
How to be with a client as they reclaim repressed memories (we will look at how and why memories start to surface)
How to be alongside a client who has complex post traumatic stress disorder
We will ask the question -Is it ever necessary to refer a client with complex PTSD?
The purpose of self harm/suicide ideation
Understanding the defence mechanism of dissociation and how to be alongside the client in this state
How to take care of self when working with childhood sexual abuse.
More information at https://csa-fort-william-march-2019.eventbrite.co.uk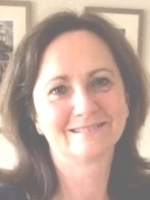 About Audrey Smith
Greenwood Events aims to offer affordable workshops to counsellors interested in CPD, anyone interested in self- development or considering a career in counselling. It also aims to offer opportunities to stimulate networking and knowledge sharing among counsellors in Scotland. Visit www.greenwoodevents.co.uk for more information.