Home

>

Working therapeutically with trans people
Working therapeutically with trans people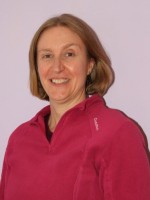 Date & Time:
6th July 2019, 9.30am - 4.30pm
Cost:
Studemt/concession £65. Early bird £75 until 31st May. £85 standard
Location:
Rushcliffe Arena
West Bridgford
Nottingham
East Midlands
NG2 7YG
Email organiser
Would you like to feel more confident and competent to work with trans and gender diverse clients? Therapists can at times feel out of their depth with this topic, or even unaware of how their unconscious biases may be harming trans clients.
This day takes an in-depth look at this subject, helping delegates both learn about trans people and unlearn things that may be getting in the way of the therapeutic relationship. From their lengthy experience working with trans and gender diverse people in a number of settings, Sam looks at not just the stereotypical trans story that we may be familiar with, but at the diversity of trans experiences and those that intersect with them.
This event benefits from sign language interpreters.
The day covers:
an understanding of the biopsychosocial underpinning of trans experiences.
culturally competent language and approaches to working with gender diversity.
debunking myths and stereotypes.
what we know – the evidence base for this area of work.
an outlining of appropriate and inappropriate therapeutic approaches.
mental health, trans people, and the minority stress model.
what trans clients feed back about helpful and unhelpful interventions.
Places must be pre-booked. Booking is available online at www.counsellinginnotts.co.uk or by emailing counsellinginnotts@gmail.com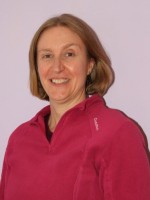 About Karen Emery
Trainer Sam Hope hosted by Counselling in Notts
Sam is a professional equality, diversity and inclusion trainer, delivering therapists' CPD on gender diversity for a number of years. Sam is trans and non-binary themself and is actively involved in community.
Sam's book Person Centred Counselling for Trans and Gender Diverse People is out in August.